Have a High Seas Adventure at the Art Sanctuary February 2
Posted by Joe Hayden on Saturday, February 2, 2019 at 7:37 AM
By Joe Hayden / February 2, 2019
Comment
Ahoy, mateys! All buccaneers are welcome to go to the Kentucky Pirate Festival at the Art Sanctuary this February. It's even better than being on the high seas.
Pirate Festival
Swashbuckling, pirate shanties, tales of the sea, it's all at the Kentucky Pirate Festival. Be sure to browse through the Marketplace while you're here. Who knows? You may find a buried treasure! A variety of activities will provide entertainment for people of all ages.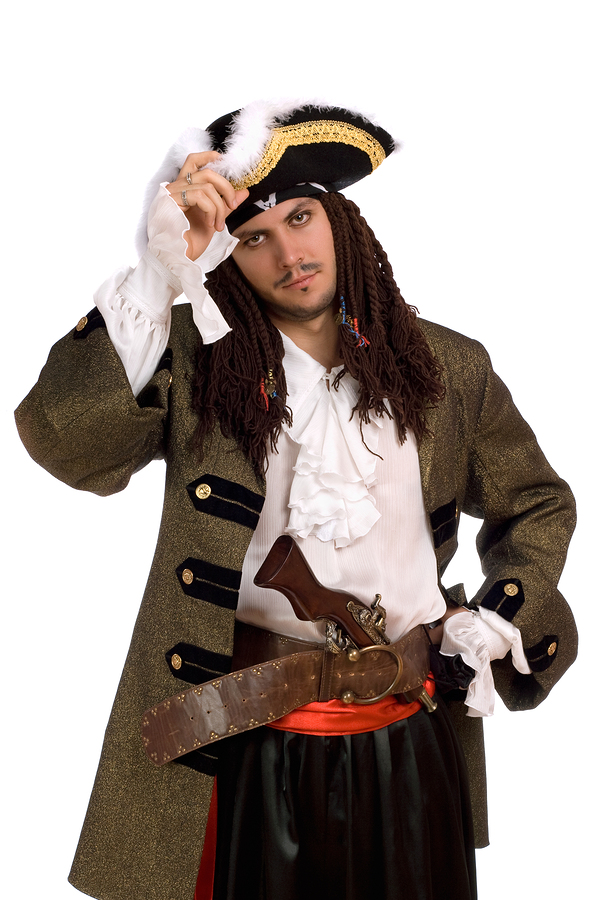 Multiple acts will provide entertainment, including Drunk and Sailor, Asmodeus O'Reilly the Pirate King, Captain Hook and the Irate Pirate. Feast on tasty delights from food trucks. Naturally, Captain Morgan will be in attendance. At least, a lot of his rum will be available!
Pirate Fest will last from 12 noon to 12 midnight. Tickets cost $15 for adults and $10 for children 12 and under. Go enjoy it all at the Art Sanctuary. That's at 1433 S. Shelby Street in Schnitzelburg, a neighborhood that's famous for knowing how to hold a festival.
Choose Your Adventure in Schnitzelburg
The name of the Schnitzelburg neighborhood comes from a German food dish, and you can still find great German cuisine here. Check's cafe is well-known for German-American cuisine. Right next door, the Monnik Beer Company honors the beverage that has been linked to Germany for centuries. Schnitzelburg has coffee shops, a couple pubs and more than one place to get a great deli sandwich. There's a beautiful park near the center of the neighborhood, and a few more parks are within easy walking distance.
But Schnitzelburg's biggest claim to fame is the World Dainty Championship that's held here annually. Dainty is a very old German street game with some unusual rules. All competitors who play dainty, for example, must be over the age of 45. This is a colorful neighborhood with lots of history, and you can see the story of Schnitzelburg when you see the real estate here.
Schnitzelburg is full of pretty bungalows painted with bright colors, shotgun-style homes and pretty, traditional houses. Many homes here have Old World details that echo the architecture, extras like hardwood floors and big windows. Houses here have been maintained and renovated over the years, and inside they have all the features that modern homeowners want.
Go on an adventure here this February and see what happens when you go to Schnitzelburg.