Have a Holiday Brunch with Mr. and Mrs. Claus December 15 - 18
Posted by Joe Hayden on Friday, December 16, 2022 at 8:33:52 AM
By Joe Hayden / December 16, 2022
Comment
Join the two most famous residents of the North Pole for a holiday brunch this December. The Morning Fork has prepared a special menu for the Clauses and their guests, and everyone is invited. After all, everyone knows that diets stop during the holiday season!
Brunch with the Clauses
Brunch is being served from 7 am to 3 pm for multiple days at the Morning Fork. While you're here, feast on all sorts of tasty treats and delicious bites.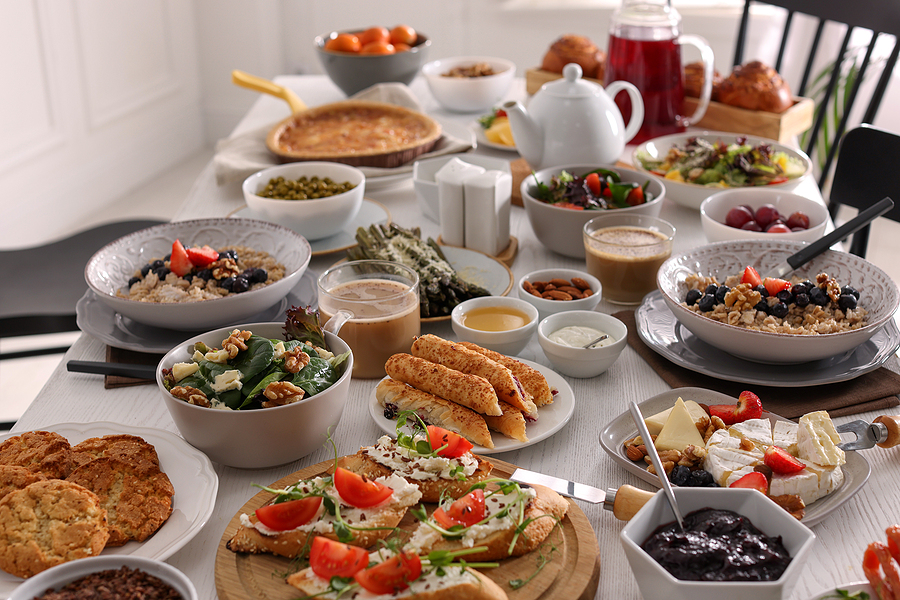 Dig into jumbo cinnamon rolls, which are made in-house, or a pile of waffles topped with bourbon caramel. Maybe you want something even heartier, like a short rib benedict with a hash brown base. Try the avocado toast or a breakfast sandwich with blackberry jam, eggs and white cheddar cheese. There are other selections as well, along with some great cocktail specials.
Morning Fork is at 1722 Frankfort Avenue. That's in the Clifton neighborhood, which is full of great eating. While you're here, you will find some other reasons why Clifton is a great neighborhood.
Have a Holiday in Clifton
Clifton is one of the city's more interesting neighborhoods. You can do everything here. Without leaving Clifton, you can visit a museum, go to a coffee shop, eat in a cool restaurant, shop for antiques and see some truly amazing real estate. Clifton is unique because it was built slowly over a long time, rather than springing up all at once. There are lots of different building styles on display here showcasing a range of architectural styles.
What kind of home have you dreamed of living in? Whatever it is, you will probably find a home like it in Clifton to love.
Have you thought about living in a pretty, late Victorian home with tall windows and hand-worked wood details inside? How do you feel about a home with an exposed brick wall and a fireplace? Maybe you picture a cozy bungalow with multiple bedrooms and a breezy open floor plan.
These homes have all kinds of history outside but inside, Clifton homes are highly modern and trendy. You'll find gorgeous homes with really cool light fixtures, custom cabinets, gleaming stainless steel and all those features that are hot right now. This neighborhood is a blend of the new and the historic everywhere, even inside the homes. If you believe in preserving the past while staying firmly in the trends of the present, Clifton is just right for you. Go eat up all the offerings of this neighborhood this December.