Have a Manic Monday at Lazer Blaze December 4
Posted by Joe Hayden on Monday, December 4, 2017 at 7:34 AM
By Joe Hayden / December 4, 2017
Comment
It's universally known that Mondays are the worst day of the week, but the famous saying tells us that all's well that ends well. That's why on Monday after work this December, you should just head straight to Lazer Blaze. Mondays here are lots of fun, and you'll definitely blow off some of that Monday steam before you leave.
Manic Monday
Having a manic Monday? Lazer Blaze games are on sale this day of the week, because that's when you feel like shooting lasers at people the most. Games are just $6 per person all evening long, from 4 pm to 9 pm.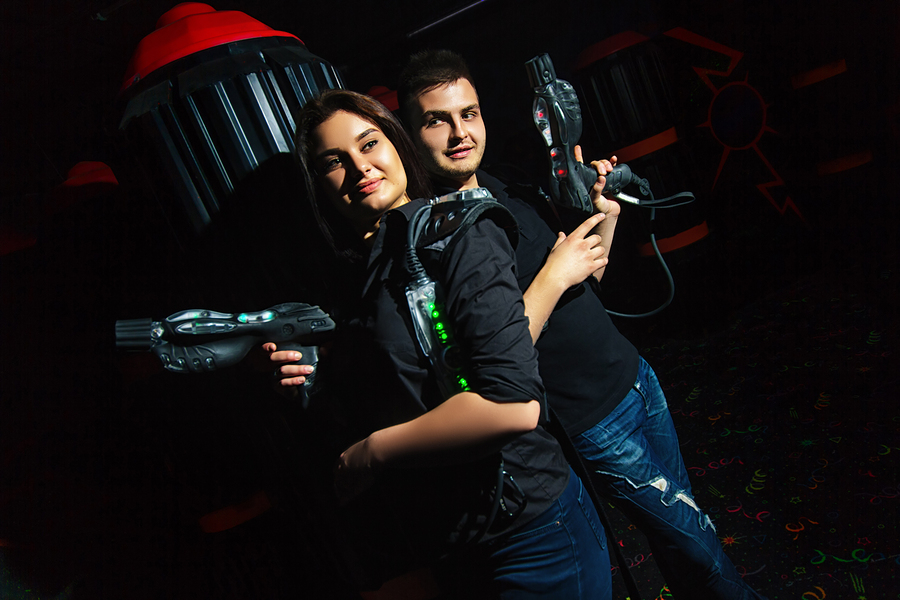 The climate-controlled laser tag arena offers 10,000 square feet of tactical space on multiple levels. Games begin every 20 minutes on the hour, and children over the age of 7 are welcome. That means you can bring the whole family, and take out some of your frustrations in a safe, fun way.
The facility also has a mini golf course, a full arcade and the First Contact Cafe. Here, you can find nachos, pizza, hamburgers and all those classic comfort foods you look for after a rousing game of shooting lasers at your friends and family. Lazer Blaze is at 4121 Shelbyville Road in St. Matthews, a neighborhood full of smaller neighborhoods that each have their own distinct look and charm. It's almost as though St. Matthews is divided into little villages. This December, go see one of them: Beechwood Village.
Breezing Through Beechwood Village
Beechwood Village is right next to the St. Matthews Community Park, and right down the street from the movie theater, two malls, a Whole Foods and about a dozen other little shops and eateries. St. Matthews is a busy community full of stuff to do and family-friendly places to have fun like Lazer Blaze, but inside Beechwood Village the shaded streets are quieter. Many of the streets in the neighborhood end in cul-de-sacs, so you won't see a lot of heavy traffic roaring through on its way to the mall.
You will see a lot of family homes constructed in brick with classic Cape Cod and Colonial styles. You'll see them setting back from the road on big lawns, often surrounded by landscaping and shaded by tall trees. Inside, these beautiful homes have high-end features like hardwood floors, fireplaces and finished basements that give families even more living space. Beechwood Village is a quiet family community in the heart of St. Matthews, surrounded by stuff for families to do.
Go shoot lasers at some people this December, and set your sights on owning real estate in beautiful Beechwood Village, too.
To learn about other fun things to do in the area, please visit our Louisville Real Estate website.