Have a Romantic Pottery Experience at the Magpie Clay Studio February 10
Posted by Joe Hayden on Monday, February 10, 2020 at 7:27 AM
By Joe Hayden / February 10, 2020
Comment
People of all ages have seen the super romantic scene from the movie "Ghost" with the clay. It's a famous movie scene that's been spoofed a number of times, and it's something that pretty much every single woman has thought about at least once. The scene looks amazing in the movie, and everyone has dreamed about having their own great, movie-like scene, too. So this February, grab your sweetie (or the person you hope becomes your sweetie) and give them a Romantic Pottery Experience at the Magpie Clay Studio.
Live Your Own Movie
This is the date that's definitely going to impress them and linger in their memory. There will be romantic music playing and low lighting when you go to the Magpie Clay Studio in Clifton this February.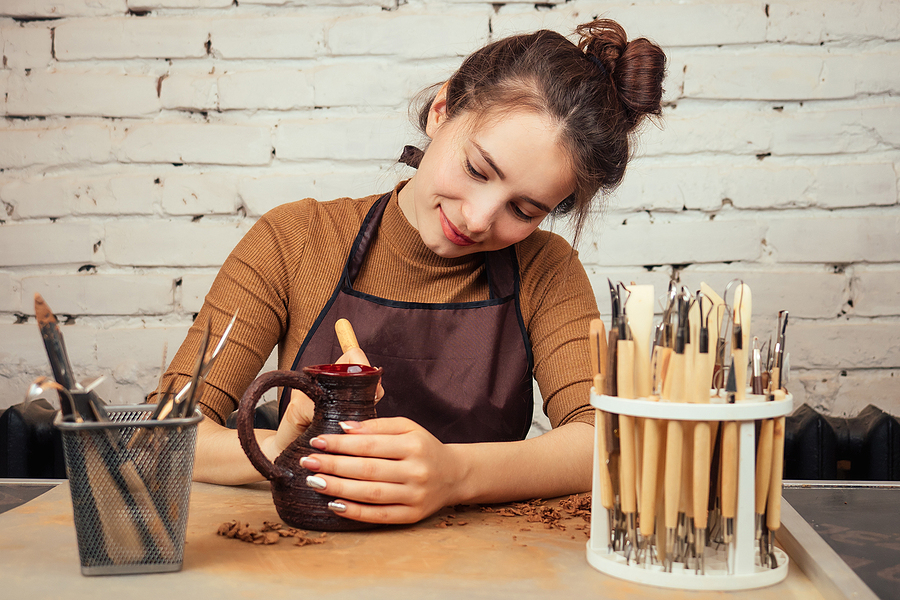 Every couple will get instruction so they know how to work the wheel, and they will be seated together. Every finished piece will be professionally glazed in the color of your choice. Come back to pick it up after it's been fired at no additional charge and keep a romantic keepsake.
This special event costs $100 per couple. Please dress to get dirty. If you've seen the movie, you know that things may get a little messy! There will only be 5 couples total, so this will be an intimate experience. Head to the studio at 6 pm. Magpie is at 2210 Frankfort Avenue in Clifton, a neighborhood where it's easy to find romantic places to go.
Falling for Clifton
Clifton is a pleasant blend of the old and the new. Buildings here showcase dozens of different architectural styles from multiple decades. You can find just about any style of home here, including Italianate, Queen Anne, Revival, even Craftsman. Clifton homes come in all sizes, too, from luxurious condos to cozy shotgun homes to lovely bungalows to large homes with lots of bedrooms and multiple bathrooms.
The homes inside are full of incredible details, features like hardwood floors, crown molding, custom counters and more. Great light fixtures, open floor plans, there's plenty to love here. Each home in Clifton is different and each has plenty of features. While you're in a romantic mood, look around a little. Who knows? The two of you may start making some pretty big future plans after your amazing Clifton date!
There's plenty of ways to get romantic here, from nightlife to museums to great little antique shops. You can browse together, try some craft beer flavors or simply enjoy history while you're in Clifton. Half the fun is finding ways to explore the neighborhood together, so go look for some ideas and see where Clifton ends up taking the two of you.