Have a VIP Shopping Experience December 22
Posted by Joe Hayden on Wednesday, December 22, 2021 at 7:52 AM
By Joe Hayden / December 22, 2021
Comment
Online shopping is easy and all that, but sometimes you can end up with something that looks a lot different than you thought it would. Some things end up being much smaller or larger than you imagined, or it comes in the wrong size. The color might be off and you may even get a different item altogether. Sometimes, you've just got to shop in person. And when you do, why not do it like a VIP? Have yourself a shopping experience this holiday season at the Champs and Shopping VIP Event.
Shop Like a VIP
At the Champs and Shopping VIP Event, you'll get a look at all the latest holiday gifts and home decor. See the newest trends in fall and winter clothing and jewelry while you're here, too. There will be plenty of stuff to browse and buy, so you can finish up all the people left on your holiday gift list.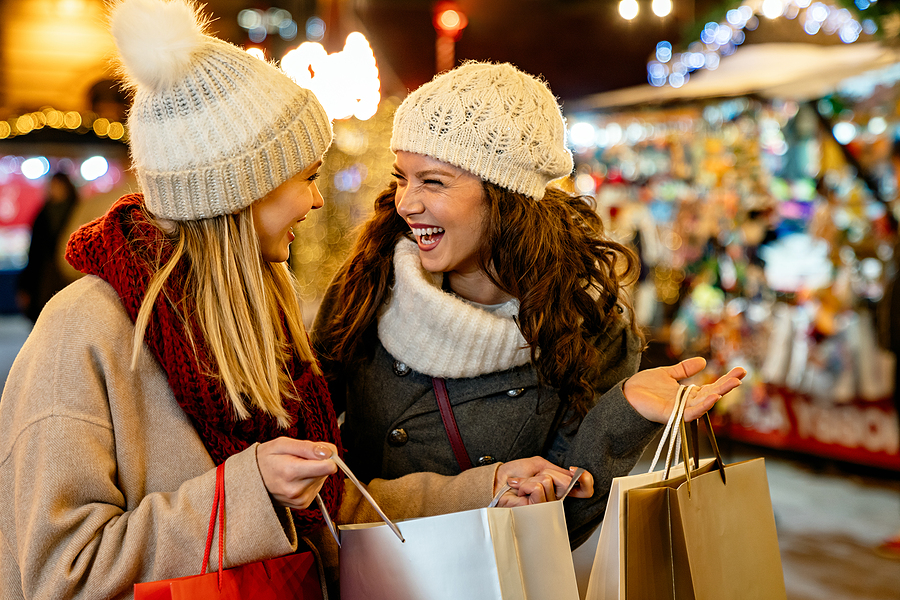 The VIP shopping is open from 6 to 8 pm. Get add-on packages and extras while you're here. There are also lots of food and drink packages, too. It's all happening at Work the Metal at 1201 Story Avenue. That's right outside the Irish Hill neighborhood, a community known for live music, good food and pretty real estate.
Shopping Around in Irish Hill
The Irish Hill neighborhood is named for its natural rolling hills. Let the hills take you all around Irish Hill. You'll find some cool historic buildings that have turned into modern, trendy shopping areas. You'll see a few places where live music is regularly performed. You'll find theaters, schools, shops, coffee houses and lots of places to go shopping. Whether you're looking for holiday gifts or shopping for yourself, Irish Hill is a great place to go.
Go explore the side streets and quiet cul-de-sacs in Irish Hill and you'll find that this is a great place to live, too. Irish Hill has a decades-old neighborhood association that helps preserve the unique character and beautiful architecture here, which is definitely worth preserving. This neighborhood is full of historic bungalow homes in cozy designs with cool features inside, extras like hardwood floors, exposed brick accents, fireplaces, crown molding and more.
Irish Hill homes have plenty of modern features mixed with the historical stuff, much like the rest of Irish Hill. This is history mixed with modern life and this is one trendy neighborhood. Go see Irish Hill yourself this December. Before you know it, you just might be home shopping here.