Have an Evening of Victorian Cocktails January 28
Posted by Joe Hayden on Thursday, January 27, 2022 at 7:17 AM
By Joe Hayden / January 27, 2022
Comment
Have you ever wondered what people in the olden days liked to drink during cocktail hour? Your great-great-grandmother probably wasn't sipping a Tequila Sunrise or a Sex on the Beach, but what about a mint julep? Did they drink mint juleps in the Victorian Era? This January, you'll have to chance to step back in the past and try some actual Victorian cocktails at an Evening of Victorian Cocktails at the the Conrad-Caldwell House Museum. You could hardly do better if you had an actual time machine.
Victorian Cocktails
This January, go to a gorgeous Victorian home built in stone in Old Louisville, the neighborhood that's known for its Victorian architecture. Sit back and listen to the expert, a guy known as the Victorian Man. He will tell stories and craft cocktails to take you on a beverage tour of the era. What did your Victorian ancestors like to drink and are some of their favorite cocktails still around today?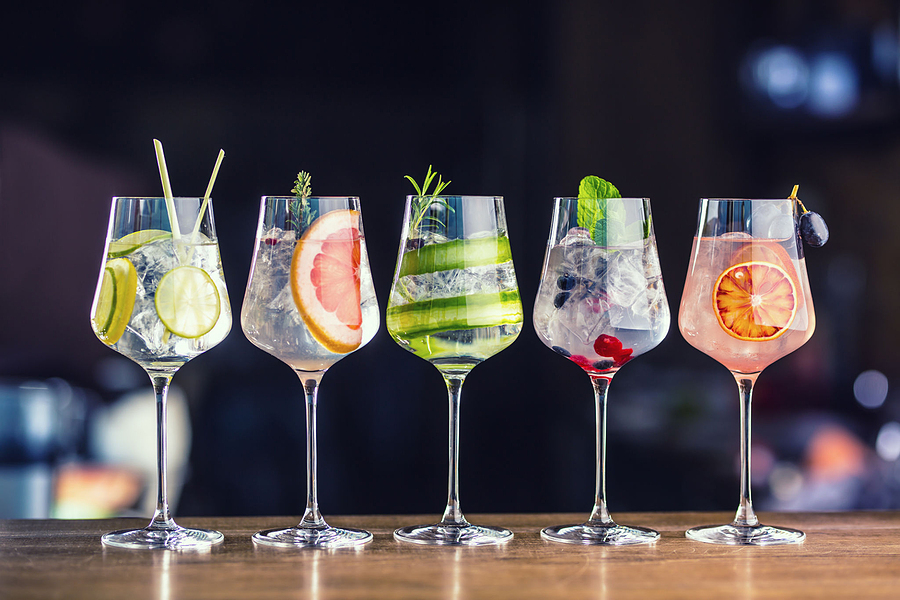 There's only one way to find out, have an Evening of Victorian Cocktails in Old Louisville. Admission is $55 and of course, everyone must be at least 21 years of age. Go to the Conrad-Caldwell House Museum at 1402 St. James Court. Appetizers will also be served during cocktail hour, which lasts from 6:30 to 8 pm.
Being Victorian in Old Louisville
The Conrad-Caldwell House is next to Central Park and the stunning fountain at the center of St. James Court. This is a distinct feature of Old Louisville but honestly, just about every home here stands out. Each one is totally unique and each one represents some of the best of Victorian design. Almost all the homes here were built during this era and every one of the homes here has cool features and stunning details as a result. You'll see a lot of columns, arches, round rooms, tall construction and places that will literally stop you right in your tracks.
There are homes here in literally shapes and sizes. You can find a home with up to seven bedrooms in it but you can also find homes with less square footage. All the homes here have truly amazing details inside, too. These houses have fireplaces, winding staircases, chandeliers, hand-carved woodwork, stone details, tile mosaics and all sorts of extras. Old Louisville homes have been beautifully upgraded and persevered through the years to keep the history intact and still keep everything up to date for modern homeowners.
See a bit of the Victorian lifestyle this January and go see Old Louisville. You might be surprised to learn that living here is more of a possibility than you think. Start picturing yourself here and you may decide to make it a reality.