Have Fun at the Creasey Mahan Nature Preserve April 22
Posted by Joe Hayden on Friday, April 20, 2018 at 7:38 AM
By Joe Hayden / April 20, 2018
Comment
The weather can't quite seem to make up its mind, but it seems pretty certain that spring is finally here -- at least, for now it is! Enjoy the gorgeous weather by heading out to the Creasey Mahan Nature Preserve, and go celebrate everything in the natural world with the kids this April.
Fun at the Nature Center
The Creasey Mahan Nature Preserve is designed for children, and made to use fun and education to teach them more about the natural world around them. The Nature Center is the main educational facility at the preserve, and contains four distinct habitats: woodlands, wetlands, Native American life and artifacts and Kentucky fish. Here, kids can explore fossils, look at animal tracks, learn about bird nests and birds and even identify different types of wood. One of the most unique exhibits here is the bird blind, specially-designed so that you can see the birds, but they can't see you.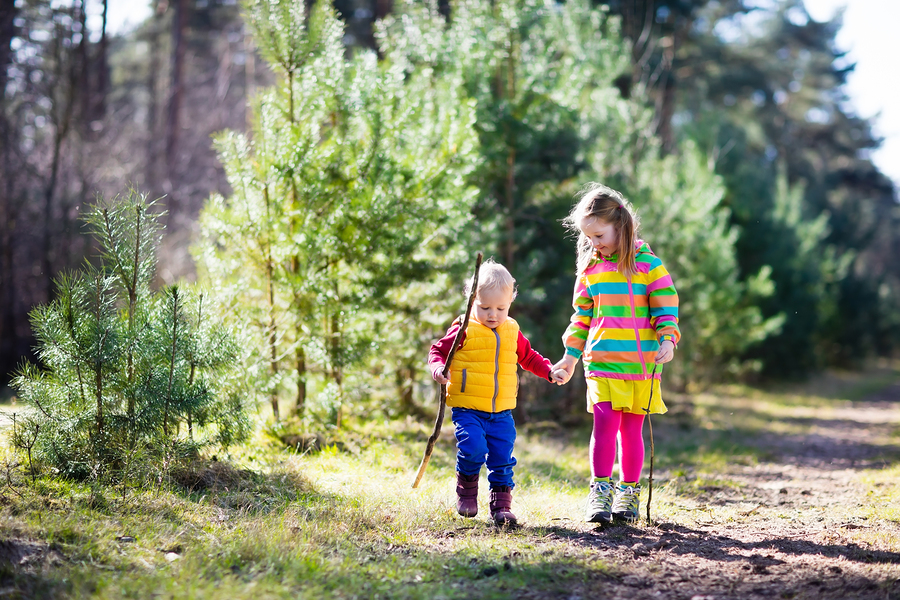 Adults can learn a lot here, too, and explore the native wildlife and plants that have been part of Kentucky for centuries. Be there from 10 am to 2 pm with your little one. It's free to go have fun at the Nature Center, and there's always something new to learn. Find the Creasey Mahan Nature Preserve at 12501 Harmony Landing Road. That's in Goshen, the little town just south of the city. It's only natural to fall in love with this neighborhood. See how long it takes you to love it this April, and take a long look around the community before you leave.
Go Have a Look at Goshen
Goshen is what's known as horse country, and you'll see the rolling fields of famous Kentucky bluegrass everywhere here. This has been farmland for centuries, and to this day Goshen is home to several gorgeous farm properties that continue to thrive. But today, Goshen is attracting many more families who aren't here for farming. They're here for the incredible views, the huge pieces of property and the jaw-dropping, stunning homes. The custom-built homes in Goshen sit on acres of rolling green, shaded by mature trees and made with gorgeous contemporary farmhouse architecture.
The large homes in Goshen are built with multiple bedrooms and bathrooms to give growing families lots of space. Sweeping driveways, immaculate landscaping, open floor plans, attached garages and high-end features are the norm for houses in Goshen. You'll learn a lot while you're here this April and maybe you'll even find the house you've been dreaming of here, too.