Have High Tea and Holiday Beauty December 6
Posted by Joe Hayden on Monday, December 6, 2021 at 7:27 AM
By Joe Hayden / December 6, 2021
Comment
They say that things were simpler back in the day, but they really weren't. Who wants to put real candles on a Christmas tree and light each one with fire? How about going to the outhouse or washing up with a bowl and a pitcher of water? Yeah, so maybe it wasn't so awesome back then. But you can still have a short visit to this era when you step into Old Louisville for the Victorian Tea and Holiday Home Tour. Because some things about the past are great, especially the holiday decorations.
Historic Holiday Home Tour
During the holiday home tour, you'll get to take a look inside the grand Victorian mansions and townhomes that make Old Louisville so special. These homes are gorgeous all through the year. They're filled with hand-carved wood, marble details, chandeliers and all sorts of incredible details. And when it's all decorated for the holiday season, it's truly spectacular.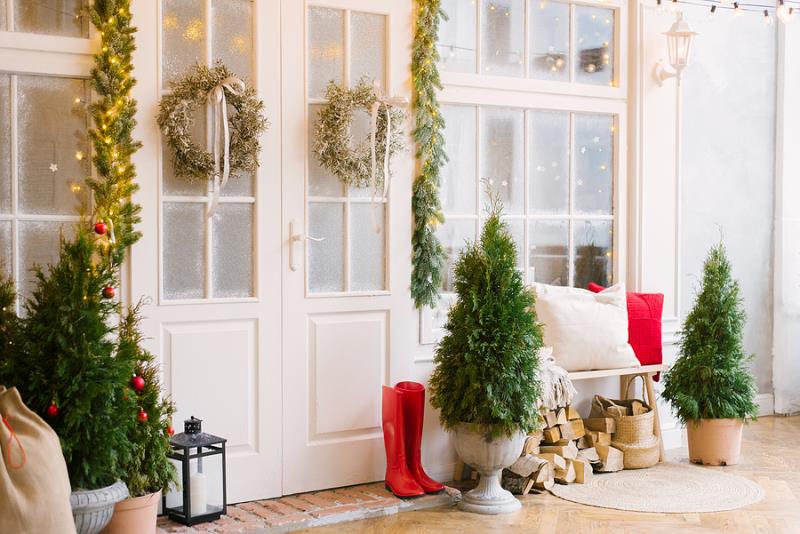 You'll also enjoy Victorian tea and a visit to the Evan Williams premium bourbon tasting room. This tour will give you plenty of holiday decorating ideas, too. The historic holiday home tour begins at the Old Louisville Neighborhood Visitors Center at 1340 S. 4th Street. That's right near Central Park. You'll be in the heart of the Old Louisville neighborhood here, which means that soon, this neighborhood will capture your heart.
Touring Historic Old Louisville
The great thing about Louisville is that you don't have to wait for the holidays or a special tour event. You can come here to enjoy incredible Victorian architecture any time you like. The houses here stand tall and rand, surrounded by shade trees and sometimes covered with climbing ivy. They may have round towers, big front windows, porch columns, brick or stone or breathtaking mosaic and stained glass. And heck, that's just what they've got on the outside.
You'll see lots of these homes during this holiday event. These homes have been upgraded with all the modern features over the years, so you don't have to worry about outhouses anymore. Once you see Old Louisville, you'll just be worried about trying to decide which one to pick!