Have Sunday Brunch at Churchill Downs May 30
Posted by Joe Hayden on Tuesday, May 25, 2021 at 7:17 AM
By Joe Hayden / May 25, 2021
Comment
Most of us can't afford to go sit on Millionaire's Row at Churchill Downs, or get all dressed up and get a great seat for every Kentucky Derby. But you can go have a tasty Steak and Eggs Sunday Brunch at the track while you watch the thrilling thoroughbreds race by!
Eating at the Track
Have a seat, dig into a great brunch and watch live horseracing. Does that sound like a great Sunday or what? Steak and Eggs Sunday Brunch is held on a day with a full racing schedule. The gates will open at 11:30 am and the first race kicks off at 12:45. The horses will run the track all day long until Race 10 at 5:26.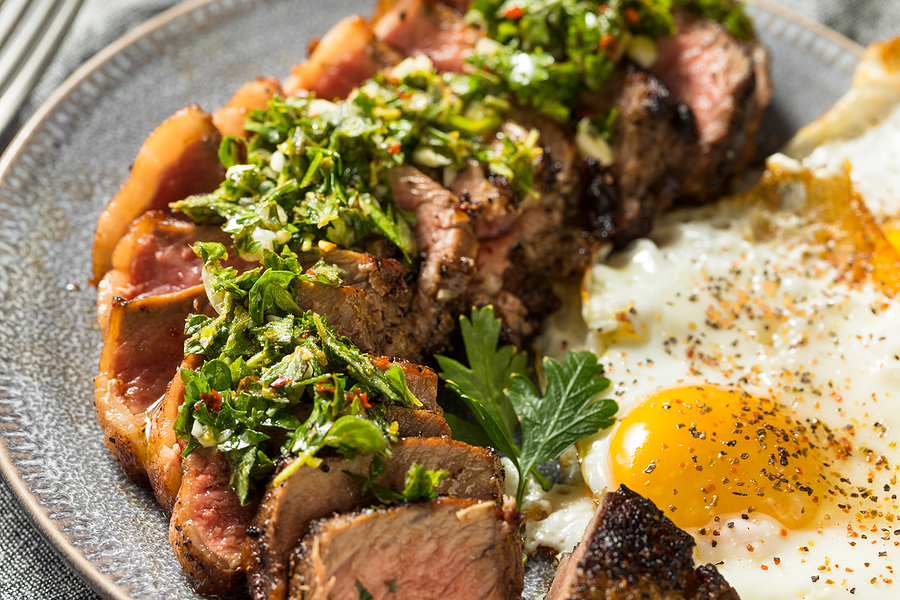 So have a little brunch at the track and try not to lose a lot of money. It's May and the horses are racing again. Historic Churchill Downs is open to the public and hosting events. Things are getting back to normal. And if that doesn't give you an appetite for steak and horseracing, what does?
Churchill Downs is at 700 Central Avenue. And even if you don't go to the track for brunch or to see the horses race live, it's worth going just to see this famous building itself. The twin spires of Churchill Downs are among the most recognizable landmarks in the world. And just a short drive away from the track, you'll find the city of Shively. This big community has its own history for being a popular area for distilleries. Spirits and horseracing all in one day. It's not going to get much more Kentucky than that!
Seeing Shively
They call it lively Shively because of its former reputation as a booming hub for distilleries in the early 1900s. Today, Shively is a suburban neighborhood with places to go fishing, parks, schools, gyms, shops and of course, plenty of real estate options.
Pretty bungalows, two-story homes, ranch houses, historic houses, Shively has a huge selection of places to live. There are homes here with hardwood floors and fireplaces, houses with great outdoor living spaces and tall shade trees, homes with six bedrooms and some that have one or two. Houses in Shively come in all shapes and sizes. That's why it's so easy to find the one that's perfect for you!