Hike Under the Full Moon in Bernheim Forest October 16
Posted by Joe Hayden on Friday, October 14, 2016 at 8:18 AM
By Joe Hayden / October 14, 2016
Comment
Early fall is a magical time, especially in the forest. Go see the wonders of fall in all its beauty at Bernheim Forest, and go walk through the woods under a full moon. It's a little bit romantic, a little mysterious and even a little creepy. Isn't that everything October should be?
The Falling Leaves Moon Hike
This night hike through the forest lasts from 7 to 9 pm, and you won't be just walking. The trail guide will also entertainment and educate with stories about history, nature, the lore of the moon and the ecology of the forest. You'll be enchanted by all the natural beauty and mystery of the forest and the moon, things that are a lot easier to appreciate during a crisp fall evening.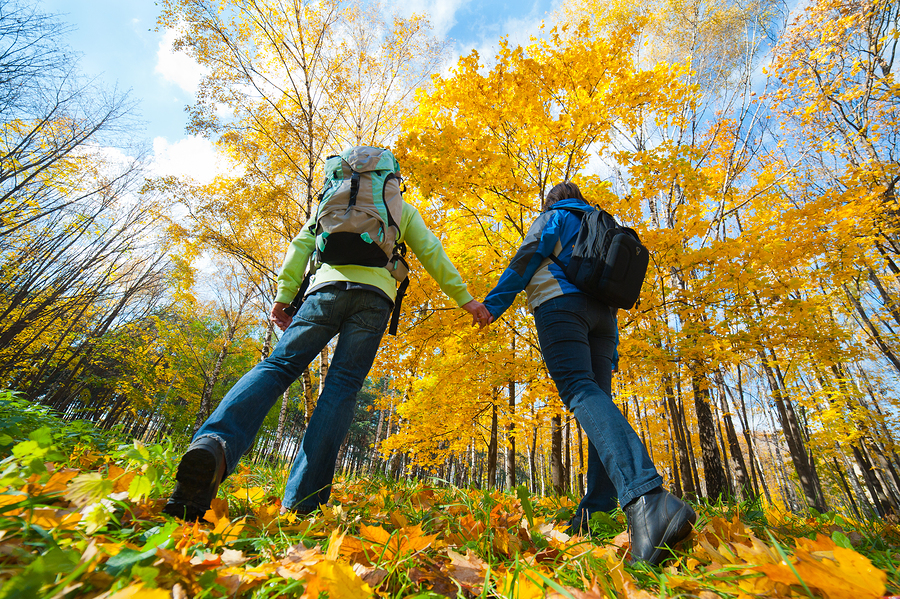 Tickets for the guided hike cost $12 per person. Please call to register the day before the hike, so the guides can be prepared for all hikers on the trail. Go to the Forest at 2499 Clermont Road. That's just down the road from Shepherdsville, a neighborhood you're going to want to see in the fall.
Seeing Shepherdsville
Before you go to the forest for a night hike, take a day drive around Shepherdsville to see beautiful leaves, big rolling lawns and lots of other pretty sights. It's easy to enjoy Shepherdsville in the fall, but honestly this neighborhood is great to visit any time of year.
Shepherdsville is more than a neighborhood -- it's a whole small town, complete with all the amenities you'd expect in any town. Bring the kids here, and they're going to want to play at Kart Kountry, which has mini-golf, go karts and all sorts of other fun stuff to do. The shoppers in the family may want to go to the Awesome Flea Market or one of the many small shops found throughout Shepherdsville. And restaurants -- Shepherdsville is packed with them. Get a steak, grab some Mexican, or you can even try sushi while you're here.
See the real beauty of Shepherdsville by venturing into the subdivisions and neighborhoods here. After you shop and eat in the downtown area, go see the huge lots, rolling hills and incredible architecture that people who live here get to enjoy every day. Shepherdsville has every type of home, from traditional brick mansions to charming country cottages to sprawling contemporary farmhouses to historic homes that have been lovingly preserved over the years. Pieces of property in Shepherdsville are huge, and so are many of the homes. If you're looking for a place that your family can truly grow into, this is exactly where you need to start looking.