Hit the Town: The Best Patio Restaurants to Check Out in Louisville
Posted by Joe Hayden on Saturday, August 3, 2013 at 7:08 AM
By Joe Hayden / August 3, 2013
Comment
The city of Louisville is a very dynamic and exciting destination that features a great food scene, as demonstrated by the lovely array of restaurants. There's literally something for everyone, even those people with an extremely picky palate. The city may not be world-renowned for its restaurants, but that's only due to lack of trying them. If eating outdoors interests you, then the city can accommodate you very well with its slew of patio restaurants. You won't go away disappointed! Here are the best patio restaurants you have to check out.
Havana Rumba: Latin American and Caribbean Cuisine
Hitting the town is what you do to unwind, have a nice time out and enjoy some good food, preferably in the company of good people. Havana Rumba is a great choice of patio restaurant and it's highly rated on the Urban Spoon website. Located at 4115 Oechsli Avenue, the restaurant features Latin American, Cuban and Caribbean food choices. As a bonus, it has vegan-friendly dishes and Happy Hour. Some of the delectable choices from Havana Rumba's menu include winners like calamares fritos, tostones con pollo, papas rellenas and croquetas de pollo y Jamon. Dinner is served every night of the week, while lunch is only served from Friday to Sunday.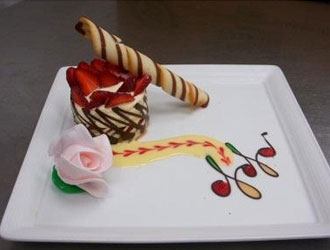 Seviche: Seafood and Tapas
With a name like Seviche, it should be pretty clear what this restaurant serves its many customers. A Latin American restaurant that specializes in both seafood and tapas, Seviche serves up winners such as Kentucky bison empanadas, wild mushroom and goat cheese empanadas, spicy chicken empanadas and veal liver. The restaurant is open every night of the week for dinner and sits at 1538 Bardstown Road. Customers rave about how clean and well-organized the inside of the restaurant is, along with, of course, the taste and freshness of the food. Some say that the flavors here are unique and can't be found anywhere else in the city.
Dragon King's Daughter: Delicious Asian and Mexican Cuisine
Dragon King's Daughter is a restaurant with patio dining that should impress people who have a taste for Asian and Mexican fare. The restaurant specializes in both Asian dishes and tacos. It boasts a menu that caters to gluten-intolerant people, as well as those who just have to use Wi-Fi when dining. Some examples of its great dishes are fried veggie gyoza, lemongrass miso, fried stuffed wontons, wasabi salsa, seaweed salad, edamame and tuna tataki. The restaurant serves lunch and dinner and is even open for late-night dining from Monday to Saturday. It's located at 1126 Bardstown Road.
These are simply the very best patio restaurants to check out in Louisville. They're all highly rated on the Urban Spoon website, driven by the customer reviews of many satisfied patrons and diners. Outdoor dining on the patio is a fantastic way to consume a memorable dinner, see a part of the city at night, and enjoy ambient patio dining. The next time you're in the city, you would do well to check out any of these places.