How Do You Calculate the Value of a Home?
Posted by Joe Hayden on Tuesday, December 11, 2012 at 10:14 PM
By Joe Hayden / December 11, 2012
Comment
Update: Read about the 5 Factors of Value to Price a Home. Read to see if you are a Price Shopper or a Value Shopper.
Calculating the value of a home is not an exacting process. There will be a reasonable blend of art and science that you can use to settle on a value for a home. As well, the value of a home is not necessarily the price that you will pay for the home if you are a home buyer. It is also possibly not the price that you will accept for your home if you are a home seller.
When reading this article, keep in mind the following ideas -
The value of any home is variable to a degree.

There is not one perfect value for any home.

Value can be expressed in a range of numbers, sometimes a narrow range and sometimes quite a broad range depending on many factors.

In general, all home values are debatable amongst reasonable people and two people may value the same home differently, hence negotiations.
Take a moment to review my previous article on the Differences Between Price and Value to learn the definitions of price and value.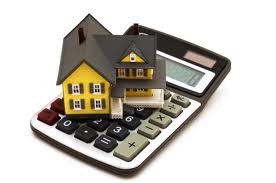 Home Buyers Need to Know How to Calculate Value
Calculating value is a critical part of negotiations and will serve as the baseline used to establish a pricing strategy. Home buyers will want to know an accurate estimate of value to make a determination of what price to pay for a home. Home sellers will want to be aware of value to know how to set an offering price and to determine what they can reasonably expect to see in offers for their home. For the purposes of this article, I will concentrate on calculating value from a buyer's perspective.
To calculate the value of a home, you will need to gather objective market data that will be used for comparison purposes, including recent comparable sales, area market statistics and absorption rate data. You will also need to make a detailed observation of the physical condition of the home that you are considering. In addition, you need to find any available disclosures related to the property, the previous sales history, and any other information that is available to help you calculate value.
Calculating Value Requires Objective Analysis
Once you have gathered the necessary data, start with the recent comparable sales and use the price, size, condition, finishes, location and functionality of the comparables to make an accurate estimate of the value of the subject home. You may want to review my article on using Price Per Square Foot to value a home for tips on how to avoid making common mistakes when using comparable sales. Be objective in your analysis at this point, keep emotions in check and try to make apples to apples comparisons of the various homes.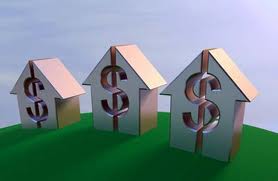 Next, give consideration to the area market statistics to help you refine value. Try to keep the statistics relevant to the subject home by staying within the same subdivision or within a few miles, or less, of the subject home, if possible. Discover the high and low price points, plus the average prices in the area. Use this information to either support and validate your comparable sales analysis, or to give you a reason to make adjustments to your estimated value.
The absorption rate data, how rapidly the local market is absorbing inventory, will also act as a check and balance against your value calculations. The absorption rate in an area is calculated by picking a period of time (12 months is typical), and then finding out how many homes sold in the area in that time period. Divide the number of homes sold by 12 to get the average monthly sales, then multiply that result by the number of currently active homes on the market in the area. The answer gives you the absorption rate, otherwise known as the months of inventory (homes) available in an area.
If the absorption rate is high (homes selling quickly), the months of inventory will be low. If the absorption rate is low (homes staying on the market for a long time), the months of inventory will be high. Use this information to check the desirability of the area and make adjustments to value accordingly.
Buyer Motivation and the Physical Condition of the Home Affect Value
After making these calculations and settling on a relatively accurate value for the home, it is time to consider the actual physical condition of the home and make further adjustments to the value. Does the home need updating? Are the mechanicals and roof in good shape? Is there deferred maintenance or other necessary repairs that will cost substantial money? Are there recent updates or changes that would add value? Would the home be desirable to a future buyer? Make reasonable estimates of these various items related to the condition of the home and adjust the value of the subject property accordingly.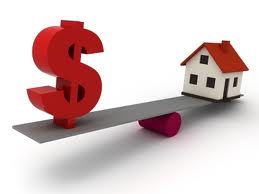 Take into account any disclosures by the sellers. There may be past or reoccurring issues that could present a significant extra cost in the future. Consider the past sales history of the home and of the comparable homes. Consider area pricing trends and look for additional clues to help you determine the value of the home. In every case, there will be unique factors that can refine value, such as tax and mortgage information, PVA data, floodplain information and other sources of information that can affect your final value calculation.
In addition, buyer motivation and desire can significantly affect value. You may fall in love with a home for any number of reasons and therefore be willing to pay more to acquire the home. You also may just be compromising to purchase the home and therefore may devalue the home even in the face of more favorable objective data.
Accurately Determining Value is a Part of Negotiations
Keep in mind that determining value is just one part of negotiations. After you have made a complete analysis of value and settled on a specific value, or a range of values, then your next task is to consider pricing. You must determine what price you will ultimately pay for the home, and your value calculations will serve as a basis for that discussion.
In a future article, I will discuss how to use your value calculations to determine a pricing strategy for negotiations. In the meantime, I hope that this article got your wheels turning about how to value a home. It is not an exact science, but one that does require careful study, accurate data and a reasonable analysis to help you determine a fair market value for a home.