How to Take Advantage of a Buyer's Market
Posted by Joe Hayden on Friday, December 2, 2011 at 5:40 PM
By Joe Hayden / December 2, 2011
Comment
If you have given any consideration to buying a home in the recent past, it is time to take action and take advantage of this wonderful home buyer's market. The Louisville real estate market ebbs and flows with the larger economy yet there are times when the market becomes positioned to allow home buyers excellent purchasing opportunities. Now is that time.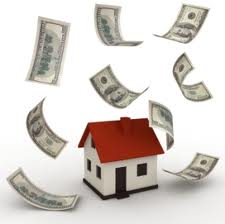 The first action needed to take advantage of this home buyer's market is you must get your financial house in order. Set up a meeting with a trusted mortgage lender and get your financial situation reviewed. You need to learn what your credit report and credit scores look like from a mortgage lender's perspective, and you need to know if you need to repair your credit in any manner to get the best loan terms. In addition, you need to discover what your home buying power is given your income and debts.
The next step to taking advantage of the buyer's market is to partner with a knowledgeable Louisville real estate agent. Having a professional, experienced real estate agent help you in your search to buy a home can save you time, money and prevent you from making common mistakes. Kentucky real estate law allows and even encourages Buyer's Agency, giving you the extra protection of personal representation that is legally and ethically required to protect your best interests as a home buyer.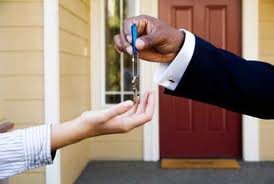 Once you have a quality real estate agent, work together to develop a game plan designed to save you time and money. Honest communication is the key so ensure you express all of your concerns to your real estate agent and make sure your agent knows you expect the same in return. The game plan you develop should encompass the areas and the price range that will work best for you. In addition, you should determine what property condition that will be acceptable to you so your real estate agent knows if they should be looking for distressed properties or ones that are in move-in condition.
The best tips I can give you to take advantage of this home buyer's market are:
Be Smart. Gather as much information as you are able through all resources including your real estate agent, public records and by exploring the area around the homes that most interest you. What is the crime rate in the area? What is offered in terms of area schools? What about shopping and entertainment amenities? Buying a home in an area that does not offer additional location benefits can be a poor investment.
Study the Market Thoroughly. Do you know how many homes for sale there in the local area? What about the recently sold homes? How do the active and sold homes compare to the one that interests you? Have your real estate agent help you analyze the market in terms of pricing trends, appreciation rates and to discover if there are factors such as foreclosures affecting the real estate market.
Understand Market Trends. A very common mistake buyers make when dealing with a buyer's market is that they get complacent and fail to understand the local real estate market around the home they desire. This negatively affects the buyer in two ways... One, the buyer may get lazy and decide to wait to put in an offer on a desirable home only to have the sell to a more aggressive buyer, and two, the buyer may try to negotiate too strongly and let another buyer put a more reasonable offer in front of the seller. Even in a 'buyer's market', the best homes in the best locations will still sell at good values in normal time frames. Not knowing if you are buying in the best areas can cause you to make a big mistake and lose the perfect home.
Act Decisively. The very best way to take advantage of a buyer's market is to act decisively once you have located the perfect home. If you are not an aggressive person, or if you are uncomfortable with negotiations, you need to rely on your real estate agent to be that person for you. Speed and smarts will get you the best deals and put you in the best position to take control of negotiations to get the home you most desire with the most favorable terms.
I hope that this blog post has helped you in some ways to take advantage of this exciting buyer's market. The experts are debating how long it will last, so if you are considering buying a home for sale in Louisville you need to make the commitment to act now to ensure you are afforded all of the advantages of this buyer's market.