IdeaFestival in Louisville September 19th - 22nd
Posted by Joe Hayden on Monday, September 17, 2012 at 10:28 PM
By Joe Hayden / September 17, 2012
Comment
The Kentucky Center for the Arts at 501 W. Main Street presents the IdeaFestival September 19th through 22nd. Exciting, entertaining and educational events will be scheduled from 8am to 10pm daily throughout the festival. The festival offers families an opportunity to look beyond the horizon utilizing a variety of entertaining mediums and venues to showcase, discuss, interact and connect with science, art, film, business, education and more.
The IdeaFestival was initially founded in 2000, but has attracted diverse thinkers from around the globe. Now known as IF, the IdeaFestival is a world-class event that invites anyone to attend and celebrate human innovation, imagination and new cutting-edge ideas.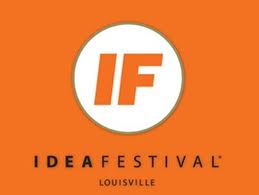 If you and the family enjoy seeing what the future has to offer, the IdeaFestival is an event you won't want to miss. In addition, on Saturday the 22nd the IdeaFestival will partner with the NuLu Festival throughout the 700 Block of East Market. The NuLu Festival will be offering entertainment, food and music from all of the Market Street boutiques and venders, including great fun at the kid-friendly Taco Punk on 739 E Market.
This will be an exciting week in downtown Louisville during the celebration of the IdeaFestival, plus the NuLu Festival. Anyone with an interest in science, technology, art and the environment are encouraged to check the schedule for events of interest with many events being free to the public. You and the family are sure to find some interesting ideas at the IdeaFestival at the Kentucky Center for the Arts September 19th through 22nd.
To discover more great events in the area, please visit Louisville Real Estate.