Indoor Rock Climbing with Rocksport's Youth Program
Posted by Joe Hayden on Tuesday, February 5, 2013 at 1:36 PM
By Joe Hayden / February 5, 2013
Comment
If the kids are ready to hit to rocks, let them practice a while at Rocksport's Youth Program on Sunday afternoons from 4 p.m. until 6 p.m., starting Sunday, February 10th. Located at 10901 Plantside Drive in Louisville, the Rocksport building is a 10,000 sq. ft., immaculately-designed indoor climbing surface facility. The facility is conveniently designed to accommodate adults and children, from beginners to intermediate and advanced levels.
Rocksport began on a slightly smaller scale in 1992, but it has grown into a one-of-a-kind indoor climbing facility with lots of thought committed to safety and security. The trained staff is constantly available to provide a guiding hand or helpful hand as needed and to make sure all safety rules are followed. They provide junior climbers with gear, restrooms, showers and refreshments.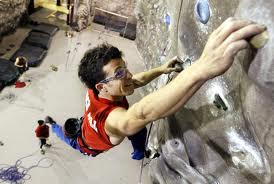 The monthly fee is $60 and includes 4 Friday night programs along with the Sunday Youth Program. Rocksport offers a full range of activity services and instruction for those looking to learn about rock climbing. Their qualified instructors can teach beginners everything from gear verification to how to tie a knot.
If you and the family like to climb in a safe, climate-controlled environment, the climbing tower and cave will quickly become a favored spot. Rocksport's Sunday Youth Programs offer a great introduction to the facility and prepare the family for when they hit the great outdoors.
To learn about other fun things to do in the area, please visit JoeHaydenRealtor.com.