Inside Out at the Speed Art Museum
Posted by Joe Hayden on Tuesday, May 8, 2012 at 8:26 PM
By Joe Hayden / May 8, 2012
Comment
The Speed Art Museum never ceases to offer inside entertainment for those that want to escape the perils of pollen. The Inside/Out Exhibition is the one of the grand reopening features on display. It is broken into three different themes that illustrate how art and nature connect in unique individual galleries.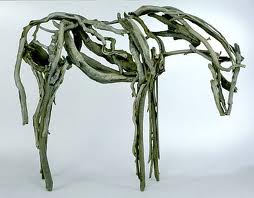 The first gallery features well-known American artist Deborah Butterfield. The centerpiece of her exhibit features a pair of bronze horses, 'Danuta and Burnt Pine'. Her incredibly majestic horse sculptures are in the collections of some of the most important museums in the United States, including the Art Institute of Chicago, the Dallas Museum of Art, and the Metropolitan Museum of Art.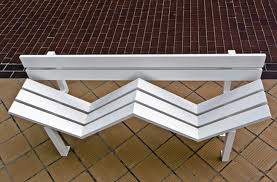 The second gallery features the fabulous art of the Elizabeth P. and Frederick K. Cressman Art Park and Cressman Piazza. This gallery holds both new art and old favorites from the collection like Mark di Suvero's Pollock's Indians (1976), and Jeppe Hein's Modified Social Bench C (2008). One interesting feature in this gallery is the Modified Social Bench C, which is an interactive piece, where the patron can climb over or under the rail to sit and somewhat become a part of the artwork.
The final exhibit features interior targeted sculptures and prints that were created by various artists such as Roy Lichtenstein's Wallpaper with Blue Floor Interior (1992) and Richard Serra's Double Transversal (2004). This gallery also has several loaner pieces from a Louisville private collection.
The facility just underwent a renovation and expansion project in order to further cater to its visiting patrons, so you and the family are in for quite an experience. If you and the family are looking to avoid the great outdoors due to allergies, then experience the outdoor from the indoors with the Inside/Out Exhibit at the Speed museum.
To learn more about fun things to do in the area, please visit Louisville Real Estate.