Is Buying a Foreclosure or Short Sale Home a Good Deal?
Posted by Joe Hayden on Tuesday, December 27, 2011 at 4:50 PM
By Joe Hayden / December 27, 2011
Comment
As a real estate agent, especially in this market, I am frequently asked about Foreclosure and Short Sale Homes. Buyers of real estate tend to believe that homes that are sold as a foreclosure or a short sale are potentially good deals, and I want to discuss the pros and cons of such homes in detail in this blog post.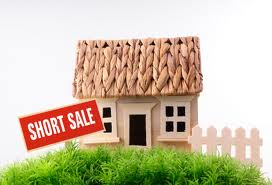 How Do You Define a 'Good Deal' in Real Estate?
One of the biggest challenges that anyone faces when buying a home, whether it is a foreclosure, a short sale, or any other type of transaction, is determining if the purchase holds promise to be a good deal. How do you define a 'good deal' in real estate? For some people, it is receiving a certain amount of money off of the listing price of the home during negotiations. For others, it is picking out a price for a home that meets their comfort level and if they reach that price, or better, in negotiations, then they consider themselves to have received a good deal. If we continued these examples we would find that there are dozens and dozens of scenarios that present themselves when buying a home that can leave the home buyer thinking that they have received a good deal.
Keep in mind the key words here - these few examples show a positive outcome because the buyer *thinks* that they have received a good deal, not because they objectively know that they have received a good deal. You would be shocked at how many people make important decisions in this manner and stop negotiating too soon, or buy the wrong home altogether because they think and feel that they have received a good deal. It is important to use objective research and analysis when buying real estate because what you think to be a good deal can turn out to be a terrible financial mistake once it is analyzed correctly.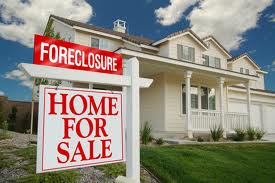 Taking a broader look at what makes a home a good deal, we have to consider the fact that you can actually buy a home at what appears to be a significant discount and the market can still decline wiping out any advantage that you negotiated. In other words, determining if you have made a good deal on a home takes time because you have to observe how the market behaves during the time period you own the home. In addition, you have to maintain and sometimes update or improve your home during your ownership if you wish to have a good deal. Most-importantly, you will never know for certain if you have made a good deal until you actually sell your home. It is only then that you can account for any gains you made on your purchase because you will have an actual number to compare to your purchase price, holding costs, and any improvements that you made to the home to determine the quality of your deal.
Are Foreclosure Homes and Short Sale Homes a Good Deal?
This brings us to foreclosure and short sale homes. Why is there a public perception that buying a foreclosure home or a short sale home is a good deal, and is that perception correct?
And the answer is - It depends... Without a doubt, it will be impossible to say definitively with any type of home purchase that you have received a 'good deal' in a market with as much latent volatility as ours currently possesses. While the downward pressure on pricing has eased over the last year, there still remains the possibility that we will see further price corrections over the next several years. By all objective measures, you could purchase a home for a price considered below market, only to have the market decline around you and wipe out any gain or advantage that you enjoyed. Of course, the opposite is true and the market could soar, increasing your gains dramatically and making you look like a real estate genius.
The real issue with buying short sale and foreclosure homes is risk. With each type of residential real estate purchase that you make, there will always be risk factors involved that temper or reduce the value of the investment. Adding in the short sale and/or foreclosure factor into the equation just increases that risk. To make sure that you get the best possible deal when buying a home, you must accurately estimate and weigh risk, and when buying a foreclosure home or a short sale home you must further increase the risk factor.
Here are several additional risk factors that you take on when buying a foreclosure or a short sale home.
Repair Costs - Typically, in a normal real estate transaction you can negotiate for necessary repairs at some point during the transaction. This is beneficial to you because if you missed something damaged or not working during your initial due diligence in the home, you can negotiate relief either through repairs or other concessions to protect your investment. With a short sale or foreclosure, it is likely that the home will be sold as-is and therefore you take it with all faults. If you failed to accurately assess the costs of updates and repairs, you can end up spending money that you did not anticipate and therefore reducing any gain or value you earned during negotiations.

Time Delays - While many homes that are listed for sale that are foreclosures can close in a reasonable amount of time, homes that are a short sale can take many months to just come to terms on the property, let alone close on the home. During these extended delays interest rates can fluctuate possibly costing you more money to purchase and pay for the home. In addition, if the home is vacant during this time period, it is possible that the condition will continue to deteriorate or the home will be vandalized which again can potentially cost you additional money should you continue forward with the purchase.
No Seller's Disclosures - Depending on the type of home sale and the laws in your area, you may not have access to seller's disclosures when buying a short sale or a foreclosure home and that can hamper your ability to fully perform due diligence on the home. Seller's disclosures protect both the buyer and the seller in a transaction and without them, you will not have access to first-hand knowledge of the home's condition.
These additional risk factors are just a few of the reasons why you must be very careful when buying a short sale or a foreclosure home. It is possible with accurate and objective due diligence, and with strong negotiations, that you can secure a reasonable or good deal on a short sale or a foreclosure home. It is also possible that these and other risk factors can reduce or completely erase any advantage that you negotiated during the purchase process of the home. Some factors you will never be able to control, like the general real estate market, and some you can definitely control, ultimately by not making an offer to purchase or rejecting/counteroffering the seller's offer until you secure an objectively 'good deal'.
Hopefully, this post will give you a few things to think about when considering purchasing a short sale or a foreclosure home. It may be impossible to say for certain that you received a good deal when you purchase a foreclosure or a short sale home until you go to sell the home, but knowing the risks and the importance of objective, intelligent due diligence can help to put you in the best posibble position to gain from your purchase.
To learn more about buying foreclosure or short sale homes, please visit Louisville Real Estate.