Is Lake Forest Louisville, Kentucky's Best Subdivision?
Posted by Joe Hayden on Sunday, December 4, 2011 at 9:26 PM
By Joe Hayden / December 4, 2011
Comment
As a real estate agent in Louisville, Kentucky I am frequently asked - which is the best Louisville subdivision? In my experience and through objective analysis, I think that you can make a strong case to say that Lake Forest is Louisville's best subdivision. Without a doubt, the Louisville area features many excellent places to live, neighborhoods that cater to a wide-variety of lifestyles, plus subdivisions that showcase homes of all sorts. To determine the best subdivision in Louisville is quite challenging, but in the end we will have enough information to make an informed decision.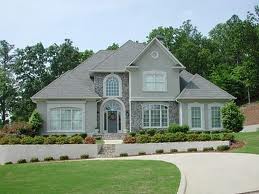 Let's review criteria that will help us to determine if Lake Forest is indeed Louisville's best subdivision. First, the subdivision needs to have enough homes in it to cater to a highly-diverse group of residents. Lake Forest has over 1,500 homes within its bounds, so residents do have a large selection of homes from which to choose. Next, the best subdivision will need to have sufficient amenities to provide entertainment and a sense of community to its residents. Lake Forest has several swimming pools, a very nice clubhouse, tennis courts, walking trails, plus a championship 18-hole golf course, all allowing residents ample opportunity to come together as neighbors and enjoy the community.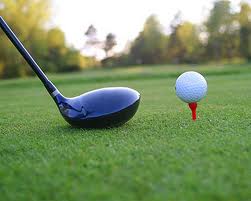 In addition, the subdivision determined to be the best in Louisville will have homes that are consistently priced, hold their value over time, and that are highly-desirable to their potential home buyers. Homes in Lake Forest are among the most well-constructed, well-designed homes in the entire Louisville area. Prices have held steady in general despite the economic downturn displaying evidence that Lake Forest is weathering the storm well and that the neighborhood has staying power in the real estate market.
Other factors to be considered when determining the best subdivision in Louisville are the days on the market for listings, the average price reductions for sales, plus the number of active listings and sold homes over the previous 12 months. Lake Forest homes typically sell in less time on average than other homes in Louisville, they sell at prices close to the asking price, and the number of active listings in the area coincides with a subdivision as large as Lake Forest. In other words, Lake Forest remains a consistently good buy for area residents.
Without a doubt, it is hard to determine which neighborhood would be consider the best subdivision in Louisville due to the diverse nature of people's lifestyles, plus their wants, needs, and desires with a home. However, when considering all of the factual information available, in my opinion Lake Forest is the best subdivision in Louisville, Kentucky.
To learn more about local subdivisions, please visit Louisville Real Estate.