It's Time: Four Ways To Determine If You're Ready To Sell Your Home
Posted by Joe Hayden on Wednesday, May 15, 2013 at 7:56 PM
By Joe Hayden / May 15, 2013
Comment
This Could be the Biggest Decision of Your Life
Making the decision to sell your home is usually quite difficult. Sometimes it may be a no-brainer, if you're offered a job away from where you currently live, for example. But a lot of the time, deciding whether you should move is a purely financial decision. Before you make the switch to a new home, there are at least four things to take into consideration.
1. Determine Whether You Can Find a Home with As Much Value
If your decision to move is based on the fact that you want to make a better investment, then you will need to investigate the housing market to see if there is a home with more value. Take a look at home listings online or in the newspaper and see if you can spot a home that might be a better investment than where you are living now. While it can be difficult to spot a home that is under-priced, a real estate agent will help you to determine where a new investment is likely to grow.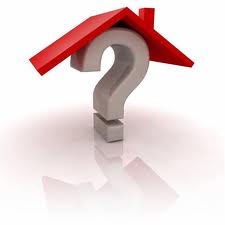 2. Find Out How Much Money Your Current Home is Worth
A real estate agent can give you a likely selling price for your current home. You can use this number to help determine how much you can afford when buying a new home. Take a look at what is available on the market in the Louisville, Kentucky area at that price. If anything you like is available in your price range after selling your initial home, then you may want to make the switch. Homes that are under-priced may take work to find, and if you manage to find one that would suit your lifestyle while being a good investment, now could be the time to sell your home.
3. Check to See if Everyone in Your Household is Happy to Move
Each person residing in your current home will help you make the decision. If you have children and moving would call for the requirement to switch schools, then maybe now isn't the best time to sell. However, if you don't have kids, or they would still be able to attend the same school even if you moved, then now might be a good time to make the switch.
4. Is Downsizing or Upsizing Something You Need in Your Life Right Now
Because family situations can change very fast, the home you were living in last year might not be appropriate again this year. Children graduate from school, people get married or divorced, and children sometimes want to come back home to live with their parents, for example. All these changes indicate a need to alter the housing situation, and that could mean selling your home.
Take Some Time to Consider Your Options
Before rushing into selling your home, take these factors into consideration. Consulting a real estate agent can help you to gain a perspective on whether now is a good time to make the move. A real estate agent can share with you the information about the housing market that could either encourage or discourage you to sell your home now.