Jake Shimabukuro at the Brown Theatre November 22nd
Posted by Joe Hayden on Monday, November 18, 2013 at 6:25 PM
By Joe Hayden / November 18, 2013
Comment
The Kentucky Center's Brown Theatre at 315 West Broadway in Louisville knows that during the frantic holiday season, a little music can soothe a tired or over-worked soul. With that in mind, they have scheduled the renowned Jake Shimabukuro, a musical maestro of the ukulele, on Friday, November 22nd at 8:00 p.m. Ticket prices start at $20 and the show is expected to last 1 hour and forty five minutes.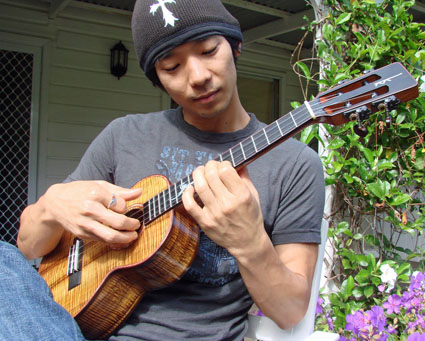 Jake Shimabukuro is truly a master of the ukulele and proves beyond a shadow of doubt that this tiny lesser known stringed instrument can be just as inspirational as the guitar. Jake redefines what one imagines a ukulele should sound like and has been compared to guitar greats like Jimi Hendrix. He has been declared a musical hero by the Rolling Stone Magazine. Shimabukuro has appeared on several television shows including Jimmy Kimmel and Conan. He has even had the privilege of playing for Queen Elizabeth of England.
Music lovers won't want to miss the festive music of Jake Shimabukuro on Friday at 8:00 p.m. This unique performance will take place at The Kentucky Center's Brown Theatre at 315 West Broadway and tickets start at $20.
To learn about other fun things to do in the area, please visit our Louisville Real Estate website.