Kentucky Derby Festival Great Balloon Glow
Posted by Joe Hayden on Monday, April 23, 2012 at 2:28 PM
By Joe Hayden / April 23, 2012
Comment
This Friday, April 27th Louisville lights up with the annual Derby Festival Great Balloon Glow. This is a fabulous event for the entire family to attend. The gates open at 6pm so there is plenty of time to walk around and check out the participating air filled works of art in the day light. The actual 'glow' starts at 9pm, and the Kentucky Expo Center will fill the area with awe inspiring light reaching up into the sky.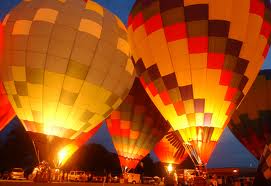 There will be a race prior to the glow at 7am Friday morning, with another race following the glow on Saturday morning. The Great Balloon Race has been a tradition for the Derby since 1973 and its just getting better. Each year brings more participants to give spectators a high-flying show filled with bright colors and excitement.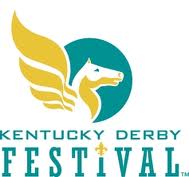 This Balloon Glow is one of the most anticipated of the Derby festivities, with an average attendance of around 50,000 fans. Conveniently, it is free if you are representing the traditional Pegasus Pin, available in almost any gas station or grocery store.
During the traditional Glow, the balloons will be in their starting positions for the Saturday race, but won't be launching on Friday evening. You and your family can walk around the field and talk to the pilots as they have more time to show off their balloons than on race morning. The Glow gives the pilots the opportunity to interact with you and your family, so the kids can ask questions.
The Balloon glow has been deemed a one-of-a kind experience. The event is well choreographed with popular songs that emphasize the magic of the orbital festival of fiery lights. This unique part of the Derby festival is something you won't want to miss, so watch the sky light up Friday night, then come back to see who wins this years race on Saturday morning.
To learn more about fun things to do in the area, please visit Homes for Sale in Louisville.