Kid's Pottery Class at the Beechmont Community Center March 11
Posted by Joe Hayden on Thursday, March 10, 2016 at 11:28 AM
By Joe Hayden / March 10, 2016
Comment
Take your kids to the Beechmont Community Center so they can play in the mud. They'll actually learn how to make pottery, but they will get messy. Hopefully, it will satisfy their need to get messy for a few weeks at least!
Mud-Slinging with the Kids
The Homeschoolers Pottery Class is open to kids in grades 8 through 10 from 10 am to noon. An instructor will supervise the kids while they play in the mud. They'll learn more than one pottery technique, including wheel-throwing and classic pottery-making methods. Kids will also learn how to glaze and put finishing touches on their pieces. Class costs $75, which covers the cost of all materials and equipment. Kids will be supervised around the kiln, used to fire clay to turn it into pottery.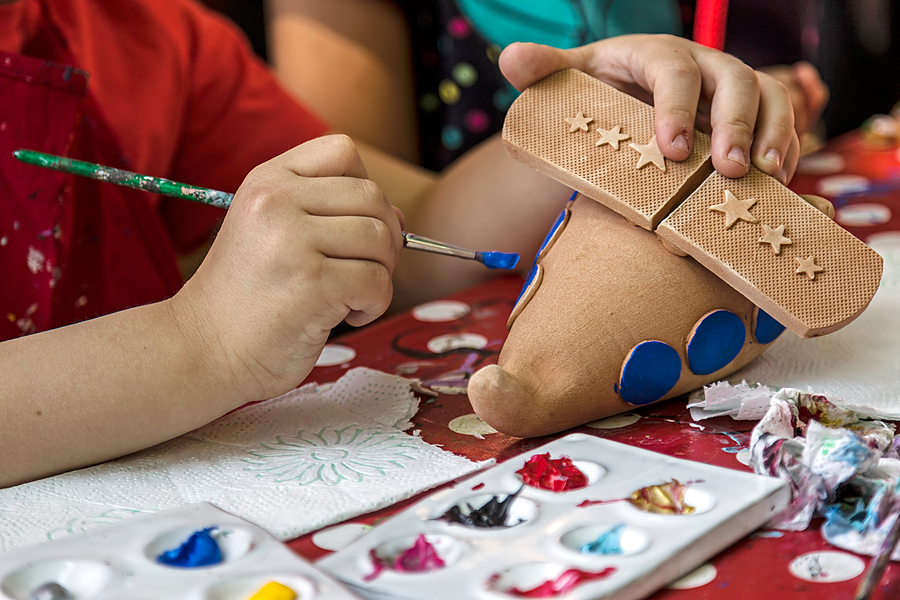 The class is at the Beechmont Community Center at 205 West Wellington Avenue, a gathering spot for people in Beechmont and the surrounding neighborhoods. That means Iroquois and all the other neighborhoods around Iroquois Park. Lots of people come to the community center for events. Check out what else is happening here in upcoming weeks when you visit for the fun and mudslinging. While you're in the area, take a closer look at Beechmont and everything you didn't know about this community.
It's Peachy in Beechmont
People move to Beechmont to find affordable family homes and cute fixer-uppers. This shady neighborhood, full of beech trees, is within walking distance of Iroquois Park and full of Craftsman-style homes. The Craftsman look never goes out of style, and makes for a perfect home for couples, small families and retirees. You'll find them all in Beechmont. It's a diverse community with plenty of pretty housing options to choose from, and you can't beat the location.
Beechmont is close to Churchill Downs and several other big attractions you can find in the center of the city, like the Fairgrounds and the zoo. Beechmont has been a popular Louisville neighborhood for over 100 years, and it's still drawing newcomers today. See it this March, and you may see it's perfect for your family, too.