Lake Forest Life: What's It Like to Live in One of Louisville's Premiere Neighborhoods?
Posted by Joe Hayden on Sunday, March 2, 2014 at 9:52 PM
By Joe Hayden / March 2, 2014
Comment
Addresses in Lake Forest are some of the most sought-after in all of Louisville. The deed-restricted community of Lake Forest encompasses over 2,000 acres and 1,700 homes in the east end of town. At the center of this prestigious neighborhood lies the main feature: an award winning 18-hole Arnold Palmer championship golf course. This community offers country club appeal along with a laid-back, family-friendly lifestyle. If this sounds like the kind of place where you'd like to live, read on to find out all that the Lake Forest subdivision has to offer.
Community Resources and Recreation
Around the community you'll find plenty of activities and benefits for families. The community life in Lake Forest is built around two main gathering points: the Lake Forest Country Club and the Lake Forest Lodge. At the country club you'll find activities like golf, swimming, and tennis, as well as a restaurant that hosts many social functions. At the lodge you'll find tennis courts, a swimming pool (which is home to the Lake Forest swim/dive team), yoga classes, and a beach volleyball court. In addition, you'll also find a nature trail, a soccer field, and several playgrounds in the area.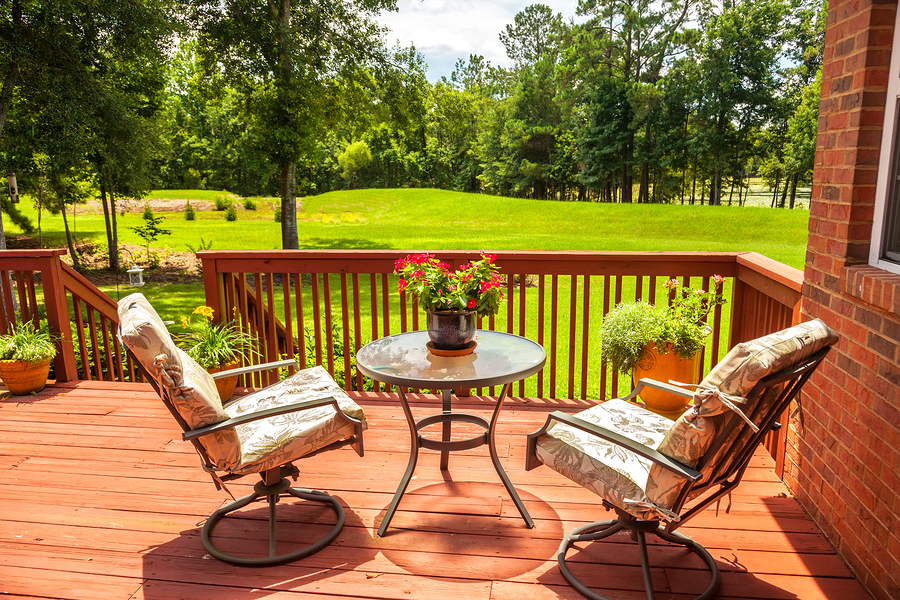 Local Access and Public Transportation
To the area's residents, Lake Forest offers a retreat of sorts. Nestled within the trees, but only 20 minutes from downtown Louisville, this community offers a sense of serenity that is unmatched by any other Louisville neighborhood. Transportation to Downtown Louisville is easy via I-64. Lake Forest is also situated only 20 minutes from the Louisville International Airport and 25 minutes from Jefferson Memorial Forest.
Education: Elementary and Secondary Schools
For children in the Lake Forest area, school is never far away. There are several schools in the Lake Forest region, including three public elementary schools, a middle school, and a high school. There are also several registered preschools in the area, as well as a large number of private schools offering instruction in grades K-12.
Income Demographics and Local Tax Rates
The Lake Forest Community Association is committed to keeping the parks, boulevards, sidewalks, and medians of this neighborhood perfectly manicured and properly maintained. The annual assessment fee, which the Lake Forest Community Association uses to fund services like these, as well as events and other community services, is $895, which is subject to change.
Annual Events and Festivals
In Lake Forest there are always plenty of activities going on. Some of the community events and activities here include an annual Easter egg hunt, Halloween parties, a New Year's Eve gala, bourbon tasting, wine tasting, financial seminars, comedy clubs, teen activities, babysitting courses, and, of course, the famous 4th of July fireworks celebration. If you're a newcomer to Lake Forest, it won't take long for you to become part of the community.
In Lake Forest you never have to go far to get what you need. All of the community services and activities you need are located within this peaceful and secluded neighborhood. But don't worry; if you do need to get into Downtown Louisville, you're only a quick 20-minute drive away. If you like the country club lifestyle, then you'll love living in Lake Forest.