Laugh at a Night of Improv and Support the Center for Women and Families December 21
Posted by Joe Hayden on Thursday, December 20, 2018 at 7:40 AM
By Joe Hayden / December 20, 2018
Comment
Spend a night laughing this December, and you'll be spending your time helping a good cause. Go to the Improv Community Fundraiser for the Center for Women and Families, and have an evening full of jokes that can help lots of other people.
Community Fundraiser
Five Louisville Improv teams will perform at this night packed with laughs. Project Improv, Improv Anonymous, Sidetracked Improv, Gonzo Improv and Kentucky Bill will put on a show that's completely made up on the spot. You can enjoy it all for a $10 cash donation, and 100 percent of the proceeds will go to the Center for Women and Families.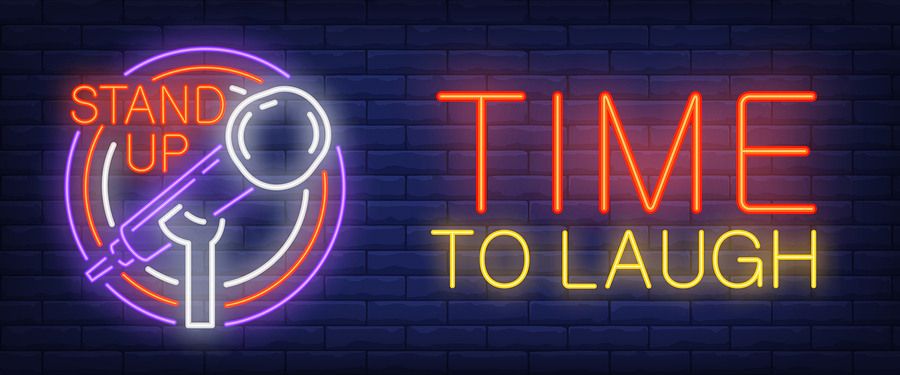 Go see the show at 10 pm at the Bard's Town. That's at 1801 Bardstown Road in the Highlands. The Bard's Town is a somewhat quirky, interesting little theater that's a lot like the Highlands. Right next door, you'll find the Bonnycastle community. This is one of many smaller neighborhoods that help create the unique Highlands area. Each one of these neighborhoods has its own distinct personality, and Bonnycastle is no exception.
Smile in Bonnycastle
Bonnycastle is a neighborhood of shady streets that stretches from Bardstown Road to Cherokee Park. The neighborhood is named for the Bonnycastle family, who lived here in the 1800s on an estate they called Walnut Grove. Some of the land became the park, and some of it became the Bonnycastle neighborhood you'll see here today.
Modern attractions, restaurants and shops are all on nearby Bardstown Road, but Bonnycastle is full of historic home styles. Victorian, revival and Craftsman houses here give each home a distinct look. Homes here are made with intricate details and lots of little touches and extras. Many houses in Bonnycastle also have basements and garages, extra living spaces that everyone wants.
This is also the place to be during Derby time. The famous Barnstable-Brown party is held right here in Bonnycastle. See this neighborhood in its holiday best this December, and see why Bonnycastle stands apart even in the Highlands community.