Learn Blacksmithing at Kaviar Forge and Gallery January 14
Posted by Joe Hayden on Saturday, January 14, 2017 at 8:43 AM
By Joe Hayden / January 14, 2017
Comment
The art of blacksmithing dates back hundreds of years, and it's a skill that few people have the chance to learn -- but not you. Go to the Beginner Blacksmith Class at the Kaviar Forge and Gallery this January, and learn some of this amazing skill.
Winter Beginner Blacksmith Class
This beginner class will teach you the foundation for blacksmithing. Starting with basic techniques, participants will make their own items like nails, keychain leaves and, eventually, a fireplace poker. If you like the class, go every Saturday for 5 weeks and learn all the basic skills of blacksmithing.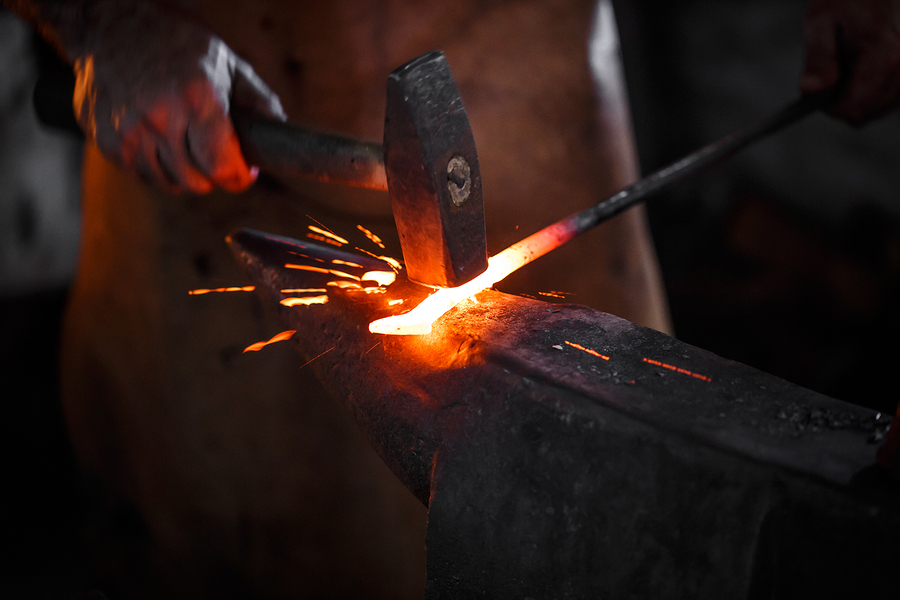 The class is extensive because there's a lot of ground to cover, so be there from 9 am to noon. The fee is $425, and that price includes all materials needed to participate. Attend class at the Kaviar Forge and Gallery at 147 Stevenson Avenue. That's in the Clifton neighborhood, and this is one neighborhood where you can always find something new and interesting to do.
See the Culture of Clifton
Clifton is an historic neighborhood just a few blocks away from downtown Louisville, and it has a unique culture all its own. Clifton is peppered with antique shops, boutiques and locally-owned businesses. There's also a big food scene in Clifton thanks to all the restaurants. While you're in the neighborhood, visit the park, the historic Kentucky School for the Blind or see what's happening in the Clifton Center.
This neighborhood has the best of both worlds. You can find culture and entertainment in Clifton, but you can also find residential areas. You get both the city vibe and the suburban lifestyle in Clifton, because this neighborhood has both. The beautiful homes in Clifton are styled with traditional, classic good looks with nice front lawns, modern features and pretty landscaping. Go see everything Clifton has to offer this January, and go see why this neighborhood is perfect for you.