Learn How to Cook with Herbs August 16
Posted by Joe Hayden on Sunday, August 16, 2015 at 4:32 PM
By Joe Hayden / August 16, 2015
Comment
Go to the beautiful Farnsley-Moremen Landing on August 16 for the Cooking with Herbs workshop. You'll learn all sorts of secrets of working with fresh herbs to create delicious meals using ingredients in your own garden.
Cooking with Herbs
Be riverside at 2:30 pm. The class lasts until 5. In that time, you'll learn how to harvest fresh herbs, when to add them to your food while cooking and which herbs taste best with certain foods. You'll also learn how to make an herb bouquet that you can take home.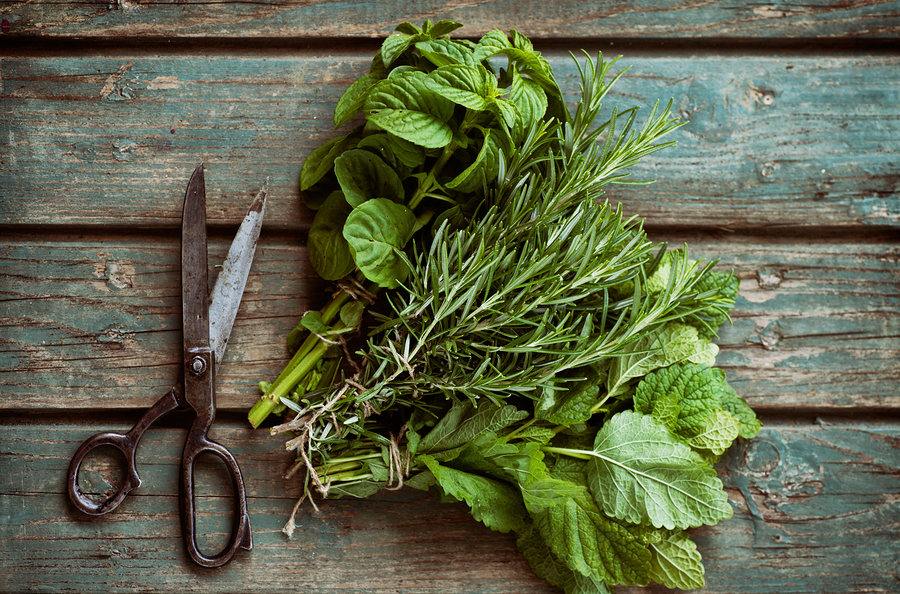 The workshop will give you some simple but delicious recipes and tell you some of the tricks of mixing and matching flavors. You'll also learn how to preserve fresh herbs so you can use them later. Call Riverside, the Farnsley-Moremen Landing and make reservations to attend the workshop.
The Landing is an historic home in Louisville's Valley Station neighborhood. This 300-acre homestead was built in 1837. The centerpiece of the property is the brick Greek Revival home settled along the banks of the Ohio River. It's a public museum for anyone to enjoy any time of year, but the property is particularly beautiful in the summer. You'll find it at 7410 Moorman Road. It's one of many interesting places to go in Valley Station.
Down in the Valley
Valley Station is next to the Ohio River on one side. The Farnsley-Moremen Landing is just one place to enjoy the river. Newly-renovated Riverside Park is another great place to see the river. Valley Station is full of parks and golf courses, including Sun Valley.
There are lots of things to see and do in Valley Station. You'll find plenty of schools here, too. That's because the Valley Station community is home to so many families. Valley Station has several subdivisions that are full of homes. Bethany Acres, Lafayette Park, Valley Gardens and Timothy Hills are just a few of the neighborhoods inside Valley Station.
The community is full of newer and older homes in a wide variety of styles, though most aren't quite as big as the mansion at the Riverside landing. Go to Valley Station to see a beautiful home this summer, and you'll see many other beautiful homes when you start to look around this community.