Learn How to Do Special Effects Makeup February 10
Posted by Joe Hayden on Wednesday, February 10, 2016 at 9:51 AM
By Joe Hayden / February 10, 2016
Comment
If you've ever wanted to convincingly make yourself up for Halloween or a costume party, or you'd like to learn the makeup tricks that the Hollywood insiders know, now is your chance. Learn how to do special effects makeup at the Metro Arts Center, and learn how to create all sorts of amazing new looks.
A Special Makeup Lesson
Learn tricks for creating amazing special effects makeup from instructor Corey Elmore. Anyone age 13 and older may enjoy the class, and learn something from it. The class is designed for beginners and advanced students in makeup, so anyone of any skill level will discover something new. Be at the Metro Arts Center from 6 to 9 pm to participate. Class costs $97. Call ahead to pre-register.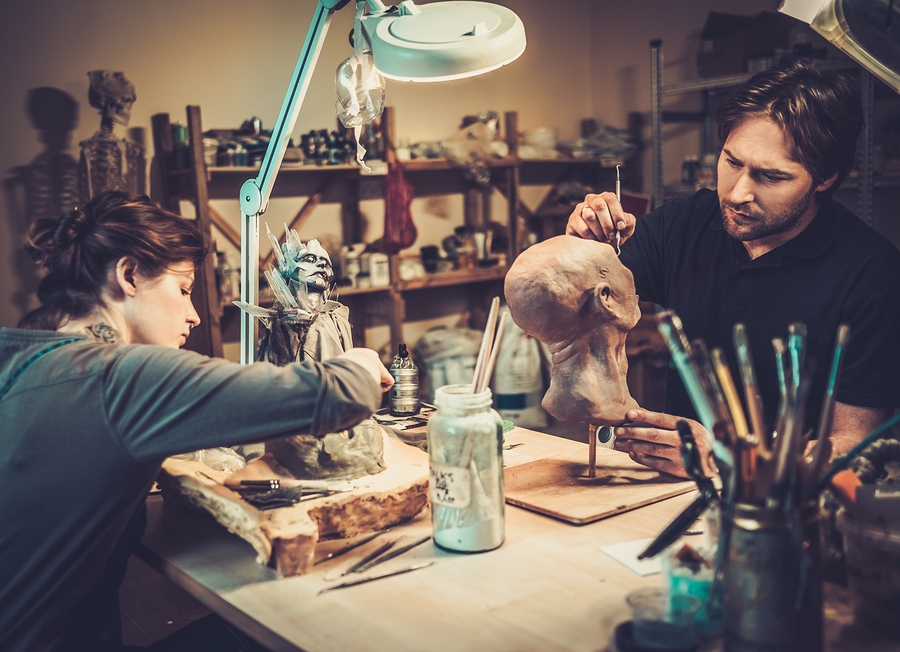 You'll find the Metro Arts Center at 8360 Dixie Highway, right in the thick of the Pleasure Ridge Park neighborhood. This community is named for the shade trees that help keep it cool. Once, this neighborhood was a retreat for those who wanted to escape the concrete heat of the city. People liked living in PRP so much, they never wanted to leave. You may not want to, either.
Pleasant Days in Pleasure Ridge Park
People move to PRP because they're looking for a pretty family home in a great community. Pleasure Ridge Park is well known for its schools and parks. There are sports teams for the kids, night spots for the adults, community gathering places for everyone to enjoy, and lots of places to shop and explore around this neighborhood. See the Ohio River from the walking path on the hill, catch a Little League game at the baseball field and drive around on Dixie Highway, the main drag of this neighborhood, to find somewhere new to go.
You'll find many charming homes in the subdivisions of PRP. Find a classic Cape Cod with a fitness room, a brick home with an attached garage, a sprawling ranch with room for a growing family -- you can find many different types of homes in PRP. Go explore this neighborhood, and you may discover all sorts of new reasons to stay here.
To learn about other fun things to do in the Louisville area, please visit www.JoeHaydenRealtor.com.