Learn How to Knit a Blanket February 6
Posted by Joe Hayden on Tuesday, February 2, 2021 at 7:07 AM
By Joe Hayden / February 2, 2021
Comment
By now, you've probably already done a lot of projects around the house. Maybe you even learned how to cook something cool or bake something interesting. So this February, why not learn how to Knit a Blanket at AR Workshop? Go to a special workshop and go expand your DIY skills.
Blanket Workshop
Go to the chunky knit blanket workshop and learn how to hand-knit a blanket. You'll be guided step-by-step through the process and learn how to make a completely one-of-a-kind blanket that will make a great addition to your home or a great gift for someone else. You don't need any knitting experience. In fact, you won't even need your own knitting needles!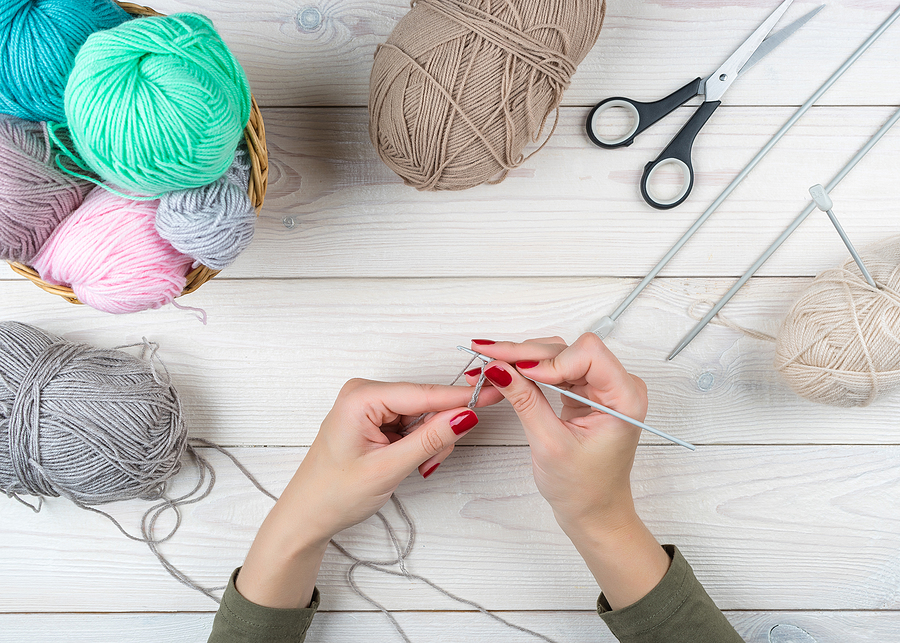 You'll get all the materials and instruction you need for the price of the workshop, which is $85 per person. You'll choose your own colors, of course. Enough chunky chenille will be produced so that you can make a 40-foot by 50-foot blanket. This workshop is for people aged 15 and up.
The workshop lasts from 2 to 5 pm at the AR Workshop. That's at 10618 Meeting Street in Norton Commons. Once you see this neighborhood, you won't need to see any other reasons to move in here.
Craft a New Life in Norton Commons
Norton Commons is a planned community with a great plan: give people the best of city living in a suburban environment. The real estate here is amazing but the amenities are awesome, too. Norton Commons is built with a central town square area where you can find all sorts of shops and restaurants, along with a YMCA and some other fun distractions.
But in the rest of the neighborhood, you'll find public areas and beautiful homes to live in. The neighborhood is built with a circular design where everything surrounds the center, which creates a simple neighborhood full of parks and places to enjoy.
What you'll enjoy most is seeing the many different styles of homes here. Norton Commons is full of them, incredible places with multiple bedrooms and bathrooms in sophisticated designs. These houses are built for luxury and they have all the features to match, including hardwood floors, fireplaces, custom cabinets, gorgeous counters, spa bathrooms and master suites. It's very easy to start picturing a life in Norton Commons after you see it.