Learn How to Make Pottery November 16
Posted by Joe Hayden on Sunday, November 15, 2015 at 9:48 AM
By Joe Hayden / November 15, 2015
Comment
Get crafty this November, and learn the basic skills of making pottery at the Beechmont Community Center. Join an adult pottery class, and maybe you can make some of your holiday gifts this year.
Take a Pottery Class
The Beechmont adult pottery class lasts from 9:30 am to 12:30 pm. The class is designed to teach basic pottery skills, so there's no previous experience needed. You'll learn various pottery techniques, including wheel-throwing (a style highly featured in the film "Ghost").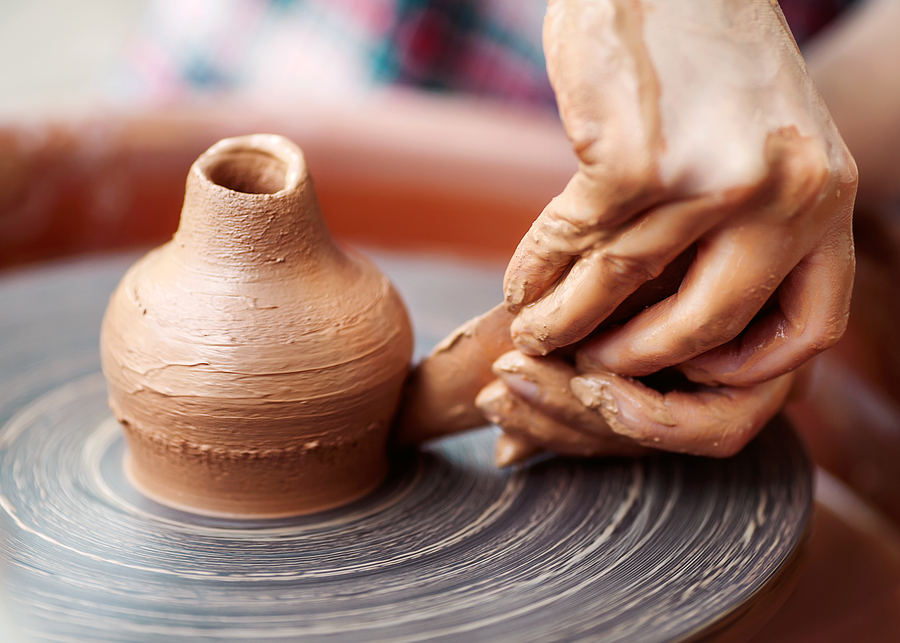 Be ready to get your hands messy. Your class fee of $50 includes 25 pounds of clay and use of various glazes and tools used to help you make your pottery look pretty. If you need more clay, you can always buy more. The Beechmont Community Center is near the center of the Beechmont community itself, at 205 West Wellington Avenue. Learn how to make pottery there this November, and you'll learn why so many people here love living in Beechmont.
Breeze Around Beechmont
Beechmont is a shady, quiet neighborhood near the famous Iroquois Park, one of the largest and prettiest patches of green in all of Louisville. The neighborhood is named for the many trees that cover the green lawns. This is where you'll find a large collection of Craftsman-style homes, a type of architecture that's perennially in fashion.
Smaller parks can be found throughout Beechmont, and several good schools are close by. There's lots of shopping in nearby Hazelwood and Southland Park, and quick access to the airport and fairgrounds. There's a lot of reasons to love Beechmont. Discover them this fall at the Beechmont Community Center, and see what it's like to be part of this historic Louisville community.