Learn How to Paint Like Bob Ross May 11
Posted by Joe Hayden on Tuesday, May 10, 2022 at 8:55 AM
By Joe Hayden / May 10, 2022
Comment
Have you ever wanted to paint a beautiful landscape just like Bob Ross? Doesn't he make it look super fun to paint a big mountain and a towering tree on canvas? This May, go to the Bob Ross Landscape Painting Workshop at the Anchorage Library.
Painting Workshop
Who doesn't wish they could paint more like Bob Ross? He was an absolute treasure of the art world who helped teach millions of people painting techniques through his public television show, which pretty much everyone has heard about or seen at some point. Bob Ross is known as much for his colorful personality and his iconic look as for his incredible art, which was truly beautiful. He painted simply stunning landscapes in a quick, bold style. His firm belief? There are no mistakes, only happy accidents.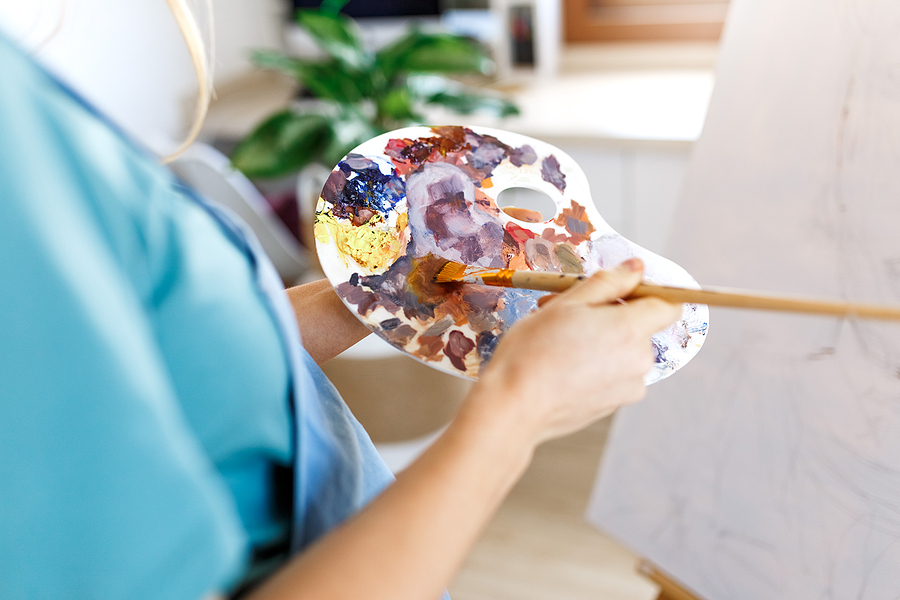 You might feel more confident working with paint and canvas after attending this workshop at the library. The instructor will teach you a step-by-step process using the same skills and techniques that Bob Ross himself used to create his art. The workshop lasts from 1 to 4 pm and artists of all skill levels are welcome, from beginners to experienced painters.
Wear clothing that you can get paint on and go to the library at 15 Bellevoir Circle. It's free to attend this workshop and it's free to come to the library any time for all the events that are held here regularly. The Bellevoir Circle library is just a few blocks outside of Anchorage, a luxury neighborhood that's known for being the home of many of Louisville's most famous residents.
Dock at Anchorage for Awhile
When your mouth falls open because you can't believe how big and beautiful the homes are, you're in Anchorage. The luxury, custom homes here are definitely worth calling jaw-dropping. Each one has its own design and each lot looks a bit like a work of art. Many homes here have pretty landscaping. Some have water features, some have swimming pools. All of them have features that are easy to love.
Anchorage is a large community that's mostly residential. There's a large country club here, a great walking trail, a neighborhood restaurant and pub. Anchorage has its own school, a library and a salon. There are several little businesses nearby and all the attractions you could want in nearby Middletown.
The luxury homes here are only some of what you'll get in Anchorage, though they stand alone as reason enough to want to live here. Get a look inside the houses and you'll find all sorts of luxury extras and custom elements. The more you see here, the more you'll think about living in Anchorage.