Learn How to Perform CPR September 18
Posted by Joe Hayden on Wednesday, September 16, 2020 at 7:07 AM
By Joe Hayden / September 16, 2020
Comment
What if you had the chance to save a life? What if you didn't know how to help? This September, take a crash course in basic life support and CPR at Louisville Fire Engine #1. Because you never know when you'll have the chance to do something heroic!
Life Skills
It never hurts to learn how to react in an emergency situation, because help isn't always right there right when you need it. But if you learn some basic life-saving skills, you'll be prepared. Hopefully, you'll never need to know how to perform CPR. But if something does happen then you'll know exactly how to react after this class.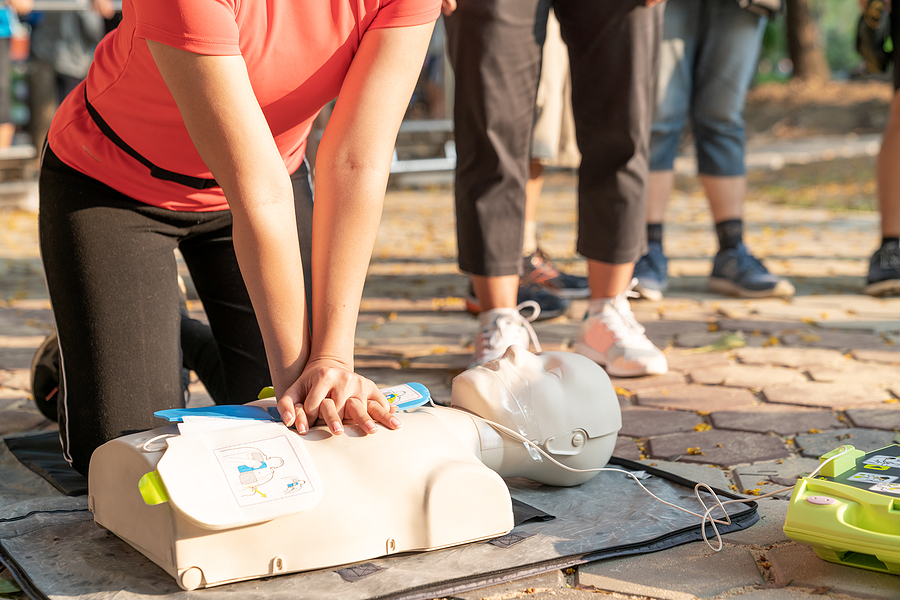 All safety precautions will be taken to help protect everyone in the class. Call or visit the CPR center on West Jefferson to register for this class, which will be held from 9 am to 1 pm at Louisville Fire Engine #1. That's at 1100 Grade Lane. Class costs $65 per person. Grade Lane is just a few minutes away from Camp Taylor, a neighborhood with a long history and a long list of features to offer.
Set Up in Camp Taylor
It's called Camp Taylor because it was an actual working military camp during WWI. The then-future great author F. Scott Fitzgerald was stationed here, along with thousands and thousands of others. The camp was decommissioned after the war, but lots of the soldiers still came back to Camp Taylor. They built homes here and created the sweet suburban neighborhood that Camp Taylor is today.
Today, this neighborhood is a collection of pretty bungalow-style homes sitting on tree-lined streets. This is a neighborhood of garages and gardens. The homes are built around a lovey memorial park. There are plenty of attractions nearby, including the zoo and the Mega Cavern.
See everything that Camp Taylor has to offer this September. Maybe a visit to this neighborhood will end up changing your life for the better!