Learn How to Play Texas Hold-em at 3rd Turn Brewery April 4
Posted by Joe Hayden on Tuesday, April 3, 2018 at 5:13 AM
By Joe Hayden / April 3, 2018
Comment
It's the only game played at the World Series of Poker, and it's one of the only games where an amateur can turn into a professional with just a few key wins. It's Texas Hold-em, and it's still one of the most popular card games ever created. This April, learn how to play at 3rd Turn Brewery, and start to master the same basic skills that all those world-famous pro players know.
Texas Hold-em
Go to 3rd Turn Brewery at 10408 Watterson Trail this April. You'll learn all the basics of the game as well as the strategy behind the game. Once you pick up all the important info, you'll get your chance to practice playing the game while a professional supervises.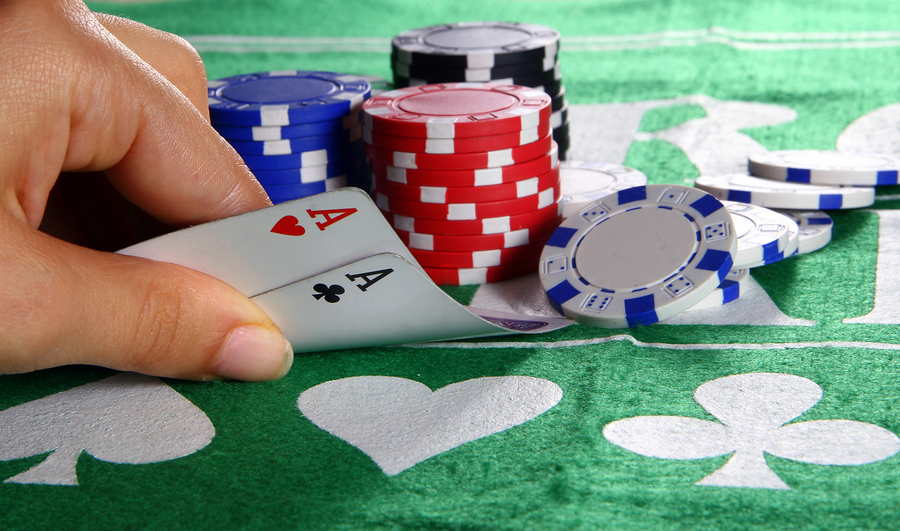 Even if you don't plan on going pro or competing in the World Series of Poker anytime soon, you'll still learn the pro tips and secrets of being great at the game. Just imagine how your friends might react to that the next time you take them all for a huge pot! The ante is only $25. That's a poker term that means it'll cost that much to buy into the game and the training session. You'll learn lots more about Texas Hold-em, including all the cool terminology, at this fun event.
Be at the brewery from 7 to 8, and be ready to play! 3rd Turn Brewery is in the large Jeffersontown community, just minutes away from beautiful Saratoga Woods.
See You in Saratoga Woods
Where will the winding streets of Saratoga Woods take you? Perhaps past the gorgeous neighborhood country club, or down one of the many cul-de-sacs where tall, stately homes stand proudly. This neighborhood was designed so there's little through traffic roaring down the streets. That leaves plenty of room for the wide lawns and the large homes sitting on them.
Many of the custom-built homes in Saratoga Woods are less than 25 years old, and all were styled with beautiful contemporary architecture to give the whole neighborhood a modern look. The brick homes here are made with multiple bedrooms and bathrooms, spaces that every family wants plenty of in any home. Here, houses have beautiful views, big lots, open floor plans and extra rooms so you can create what you want. Enjoy your own private study, a home exercise room, a playroom for the kids - just start imagining! Houses here have extra living space as well, including basements and areas for outdoor entertaining.
Before you go play cards, go play around a little in Saratoga Woods and see where you end up after you explore the real estate here!