Learn More About Steamboats This June
Posted by Joe Hayden on Sunday, June 28, 2020 at 10:08 PM
By Joe Hayden / June 28, 2020
Comment
You've probably seen the Belle of Louisville plenty of times, but how much do you know about steamboats like the Belle? During the days of Mark Twain, steamboats traveled up and down the Ohio River. Head to the Howard Steamboat Museum and Mansion this June to learn more about these incredible boats.
Steamboat Museum
The Howard Steamboat Museum is housed inside a beautiful Victorian mansion that has original furnishings. Only one group is allowed into the museum building at a time. Masks and social distancing are required inside the museum. There is hand sanitizer available and all common areas in the museum are being cleaned and sanitized regularly. Self-guided and group tours are available.
While you're here, you can also see the historic carriage house. This is an 1880s building with a big wraparound porch. The main museum house itself was built in 1894 by a premier steamboat building family. The master craftsmen who worked in the shipyard built the house, creating a luxurious design that definitely stands out. Tickets are $10 per person, $8 for seniors aged 65 and older and students are admitted for $5. Children under 6 are admitted for free. The museum has a large collection of steamboat hulls and other cool stuff to see.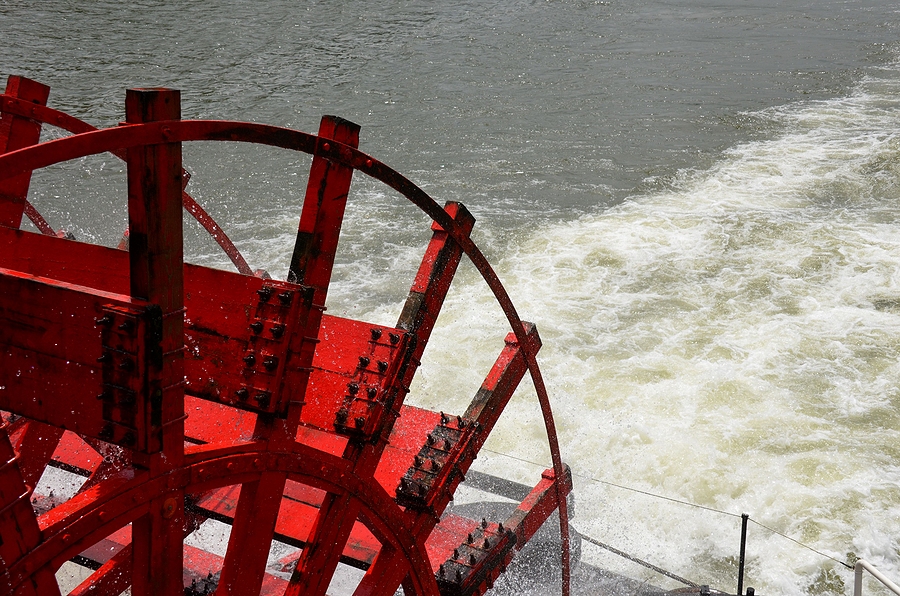 The museum is open Tuesdays through Saturday from 10 am to 3 pm and Sunday 1 to 3 pm. The Howard Steamboat Museum and Mansion is at 1101 E. Market Street in Jeffersonville. That's right across the river from Butchertown, a historic waterfront neighborhood that's got plenty of cool stuff for you to look at, too.
Explore in Butchertown
Butchertown is an historic waterfront neighborhood with all sorts of attractions. The Louisville Rowing Club is here, along with a marina, several parks, the Lincoln Memorial and the Brown-Forman Amphitheater. The skate park is here, along with a place where you can actually throw axes at targets just to blow off some steam.
This neighborhood also has several restaurants and some cool little night spots. Mostly, Butchertown is full of great real estate options. Butchertown is full of shotgun style homes, along with lovely Revival designs. People have been building homes in Butchertown for 200 years and they're still moving here today. See Butchertown this June and you'll probably want to move here, too.