Learn Outdoor Skills at the Horine Reservation August 25
Posted by Joe Hayden on Saturday, August 25, 2018 at 1:31 PM
By Joe Hayden / August 25, 2018
Comment
This August at the Orienteering class at the Horine Reservation, learn how to read maps, use a compass and master outdoor skills that will definitely come in handy when your technology fails you one day. It will.
Orienteering
Everyone should know some map-reading skills, and how to navigate landscapes. Learn how to do this, and how to work with a compass, in the best possible way: by going out into nature. You'll go out into the field at the Horine Reservation, and you'll get hands-on experience with using the tools needed to navigate. As for your GPS app on your smartphone, well, you won't be needing that at all.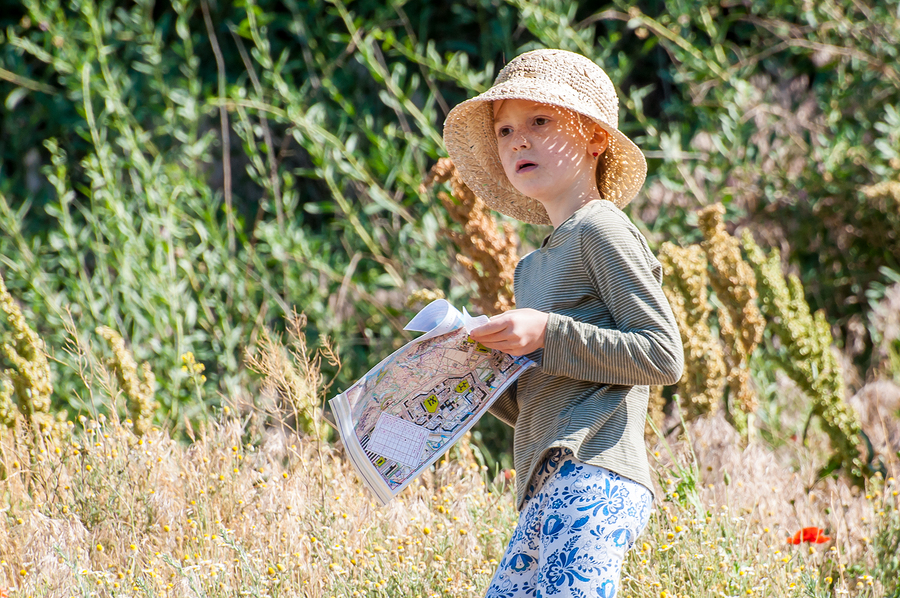 Everyone aged 8 and older is welcome to attend Orienteering I, which lasts from 9 am to 12 noon. The class costs $18 per person, but the skills you'll learn here are invaluable. Meet with the group in the parking lot at 11311 Mitchell Hill Road, and get ready to learn how not to rely on technology. Because in today's modern world, there's sometimes a little much of looking down at the phone and not enough of learning how to do things on your own. While you're in the area, take your own mini-adventure, and see if you can successfully navigate your way around nearby Heritage Creek.
Exploring Heritage Creek
You probably won't need a map and a compass to find your way around Heritage Creek, but then again, it definitely won't hurt to have these tools with you. The streets of Heritage Creek are straight and surrounded by trees, a perfect setting for the beautiful ranch homes you'll find here. Many of the houses here are newer, built after the year 2000, and many are styled in spacious ranch designs in brick and stone. The real estate here stands out for its classic style that includes attached garages, pretty details, lots of windows and space, the one thing all families want no matter where they live.
The homes in Heritage Creek are surrounded by landscaping, and many have basements to give families extra living space. Designed with families in mind, the homes here have multiple bedrooms and bathrooms, and open floor plans that create light, airy interiors. This is a quiet neighborhood full of sidewalks that's surrounded by schools. It's just minutes away from South Park Country Club, and right down the road from the sprawling Jefferson Mall.
Find your way to Heritage Creek this August, and you'll find out how easy it is to fall in love with the idea of living here.