Learn Silversmithing at the Metro Arts Community Center October 1
Posted by Joe Hayden on Tuesday, October 1, 2019 at 7:43 AM
By Joe Hayden / October 1, 2019
Comment
The craft of silversmithing is one of America's older art forms. Early heroes like Paul Revere were silversmiths. This October, go to a Silversmithing Class at the Metro Arts Community Center and learn more about this incredible craft.
Working with Metal
Working with metal itself is a bit of a lost art. Sometimes, it's great just to work with your hands and remember that once, people made everything they used. People aged 15 and older are welcome to come to this class to learn about the cutting, milling, fabrication, stamping, forming, soldering, polishing and piercing of metal. You'll be given some copper and brass, and you can get additional metals during class if you want.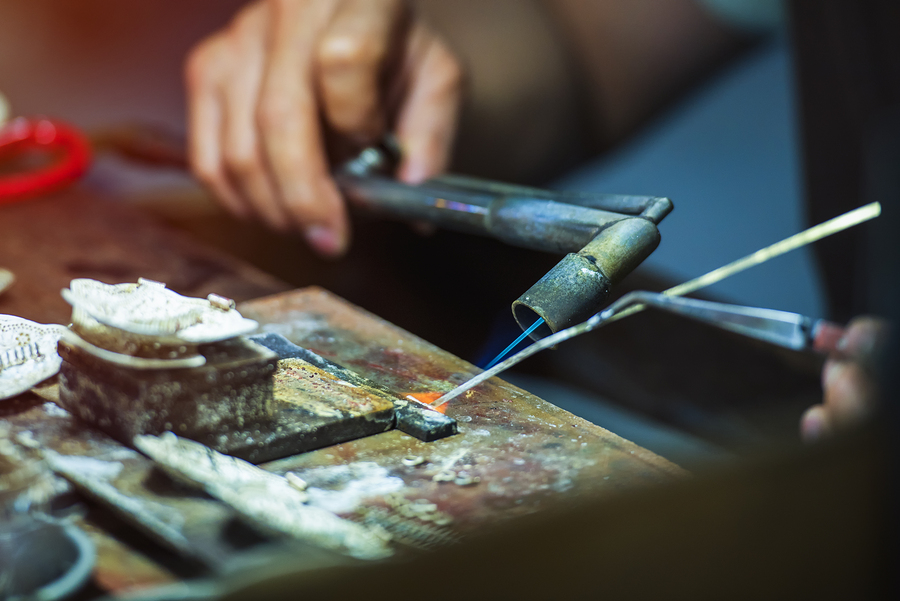 Learn how to make jewelry and how to have fun with metal at this class, which costs $95 per person. Be at the Metro Arts Community Center from 1 to 3 pm. That's at 8360 Dixie Highway, and that's in PRP.
Work Your Way Through Pleasure Ridge Park
PRP was built to be a suburb, and that's exactly what it looks like. This community has schools, parks, gyms, places to run errands and places to get a bite to eat. There's a post office, a skating rink, a library, even a pub or two where you can relax with a beer. Pleasure Ridge Park even has a historical landmark that legends say is haunted, a pretty unique claim to fame.
The real estate here is highly varied. PRP homes come in all shapes and sizes, from cute bungalows to large two-story houses with multiple bedrooms and bathrooms. This community truly has a suburban look. There are lots of big lawns here, homes with attached garages and outdoor living spaces. It doesn't take much work to fall in love with this pretty community. Go discover it this October to start working on making your future plans.