Learn Some Holiday Etiquette November 6
Posted by Joe Hayden on Thursday, November 4, 2021 at 7:07 AM
By Joe Hayden / November 4, 2021
Comment
Do you know how to be a good holiday guest? What if you're the host? Good etiquette can smooth over a lot of rough patches and help you avoid some embarrassing and sticky situations. So this November, go have a night of holiday etiquette in a grand old Victorian mansion, the Conrad-Caldwell House, right in the heart of lovely Old Louisville.
Holiday Etiquette
This complete lesson will teach you what you need to know to practice good etiquette in any dinner party situation. You'll learn about place settings, centerpieces and calligraphy. You'll get tips for being a perfect guest or a perfect host. And of course, you'll get to nibble on some tasty eats and sip some wine while you're here. After all, if you've got to learn etiquette, you might as well enjoy wine while you do it.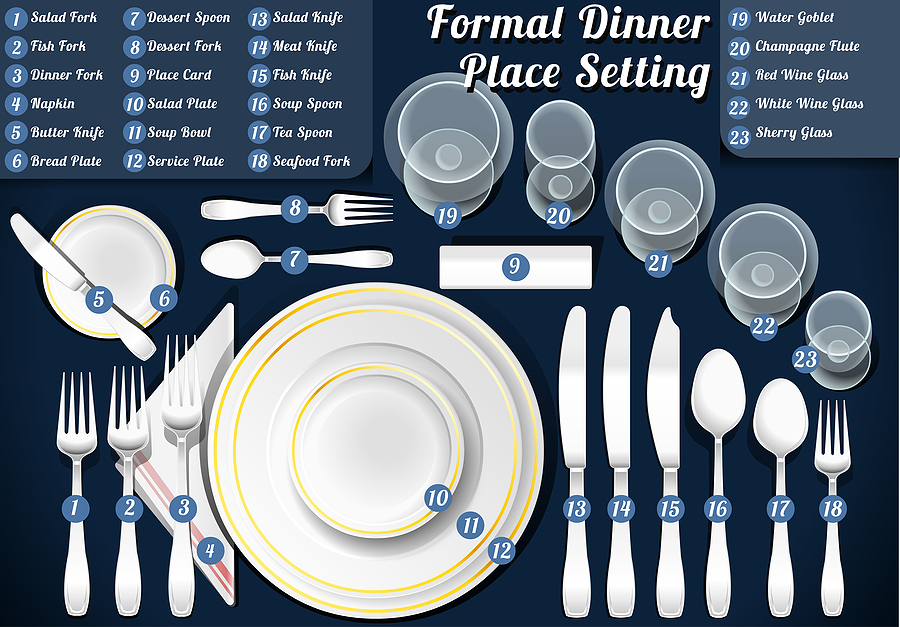 This night of etiquette is at the Conrad-Caldwell House, which is a standout home in a neighborhood full of some of the most beautiful. architecture you'll ever see. Be there from 7 to 9 pm and be ready to learn. The workshop costs $30 per person. And you'll get a little bonus for free: you get to visit Old Louisville. The Conrad-Caldwell House is at 1402 St. James Court. That's near the famous fountain, close to Central Park and right in the center of Louisville's famous Victorian neighborhood.
Have a Holiday in Old Louisville
Victorian architecture is truly one of the most distinct design periods of them all. The Victorian Era lasted from the late 1840s to the early 1900s. During that 60-year span, architecture became highly decorative and interesting. Asymmetrical designs with high, slanting roofs, round rooms and incredible details became popular. All of that is still intact on display in Old Louisville, a neighborhood that has many blocks of these incredible historic homes.
The architecture doesn't end when you walk inside the front doors of these homes, either. Old Louisville houses are still full of incredible features like marble mantelpieces, hard-carved wood, curving staircases, chandeliers, crown molding and more. That's a good word for it. Everything is a little bit more here, when Kentucky's early tycoons built their mansions and townhomes in exquisite detail. Go see Old Louisville and see which homes you might like to live in here.