Learn to Cure Your Own Country Ham November 8
Posted by Joe Hayden on Tuesday, November 7, 2017 at 8:01 AM
By Joe Hayden / November 7, 2017
Comment
The holiday season is here again, so do you know what you're going to serve at your big dinner? This year, learn how to cure your own country ham and learn the secrets of this traditional Kentucky treat. Go to the Hamcrafted Workshop at Copper and Kings, and become an expert on country ham.
Hamcrafted
This special seminar will tell you what you need to know about preparing a Kentucky Country Ham so it can be cured. You'll also practice some ham pairing, where you'll pair ham with American brandy. The workshop includes a welcome cocktail and a taste of the country ham and brandy pairing, not to mention the entire seminar.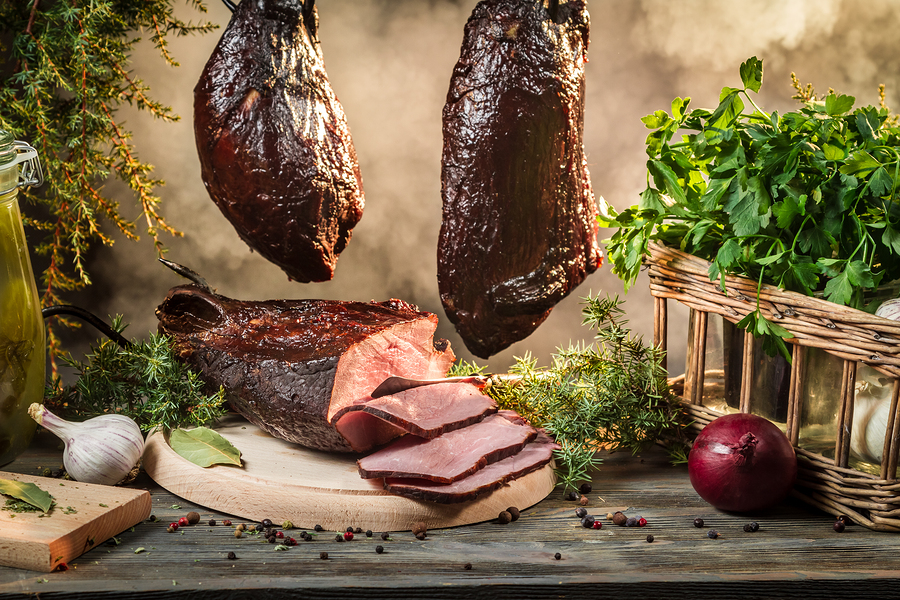 Country ham is a time-honored Kentucky tradition, and the Hamcrafted Workshop is at Copper and Kings. This is one of Louisville's many distilleries, and it's carrying on the tradition of excellence in spirits that Kentucky is so famous for. Come here to learn how to make country ham like an expert, and bring something new to your holiday table this year.
Hamcrafted begins at 6 pm at Copper and Kings. That's at 1121 E. Washington Street in Butchertown. The evening includes a social hour, plus hands-on ham activities so you can practice making a perfect country ham. Tickets cost $15 per person.
Craft a Future in Irish Hill
Copper and Kings is just a couple blocks outside of Irish Hill, the beautiful historic neighborhood that stretches out next to Cave Hill, a national memorial that's full of rolling grass and beautiful stonework. Irish Hill is even older than the Civil War, and the neighborhood has been a vital part of Louisville from the earliest days of the city. Irish Hill is still full of interesting historic attractions, but there are plenty of modern ones, too. Irish Hill is famously home to Headliner's, where you can often find local performers and well-known musicians.
Mostly, Irish Hill was built to be a family neighborhood, and that's one thing that hasn't changed in over 100 years. Irish Hill is still full of amazing historic homes, including Craftsman and shotgun styles dating back to before the 1930s. The older homes in Irish Hill have been updated over the years, so they still have modern plumbing, electricity and all those other features that modern families need. Today, this neighborhood is home to young professionals, growing families and retired people, because Irish Hill is the type of neighborhood that appeals to everyone. See for yourself this November, and see how Irish Hill appeals to you.
To learn about other fun things to do in the area, please visit our Louisville Real Estate website.