Les Sauvages Performed by the Squallis Puppeteers March 21st - 23rd
Posted by Joe Hayden on Wednesday, March 19, 2014 at 10:33 AM
By Joe Hayden / March 19, 2014
Comment
Those looking for a unique and entertaining show won't want to miss Jean-Philippe Rameau's "Les Sauvages" performed by the locally renowned Squallis Puppeteers. The shows will take place at their new home with Highland Community Ministries at 1228 Breckinridge Street, on the corner of Breckinridge and Barret Avenue in Louisville. This fun performance begins on Friday, March 21st and continues through Sunday, March 23rd with shows at 2:00 p.m. and 10 p.m. daily. Tickets are $20 per person.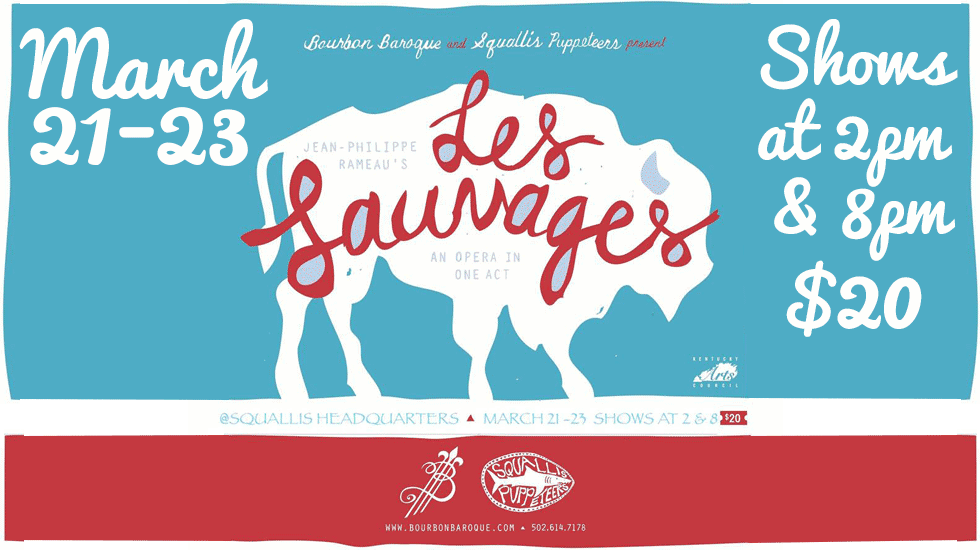 One never gets too old for a puppet show like one created by Bourbon Baroque and the Squallis Puppeteers. Their production of "Les Sauvages" is set in pre-colonized North America. The heroine in this operatic adventure is Zima, the sacred white buffalo princess. Zima must choose between three protagonists - a French peacock, a native coyote and a Spanish horse. This is a classic tale of love conquers all in the end.
People of all ages can enjoy the Squallis Puppeteers as they perform "Les Savages". The shows take place at the Highland Community Campus on Breckinridge Street this Friday through Sunday at 2:00 p.m. and 8 p.m. Admission is a reasonable $20. Make plans today to attend this unique performance!
To learn about other fun things to do in the Louisville area, please visit www.JoeHaydenRealtor.com.