Let the Kids Bounce Around October 10
Posted by Joe Hayden on Sunday, October 9, 2016 at 1:23 PM
By Joe Hayden / October 9, 2016
Comment
Take the kids to the inflatable fun zone at All About Kids, and let them bounce as much as they like. They can jump in the ball pits, climb through inflatable tunnels and even get lost in inflatable mazes. In other words, they get to climb, bounce, jump and play the way they want. And since they won't be playing in your house, they'll be playing the way you want, too.
Inflatable Fun
The fun zone is full of stuff kids want to play on: slides, tunnels, pits -- this place has it all. It's designed for younger children aged 10 and under only, so they can jump and bounce around safely without getting hurt. The fun zone is open from 5 to 8 pm at $8 per child. That gives you three hours to relax while they can play until they wear themselves out -- hopefully!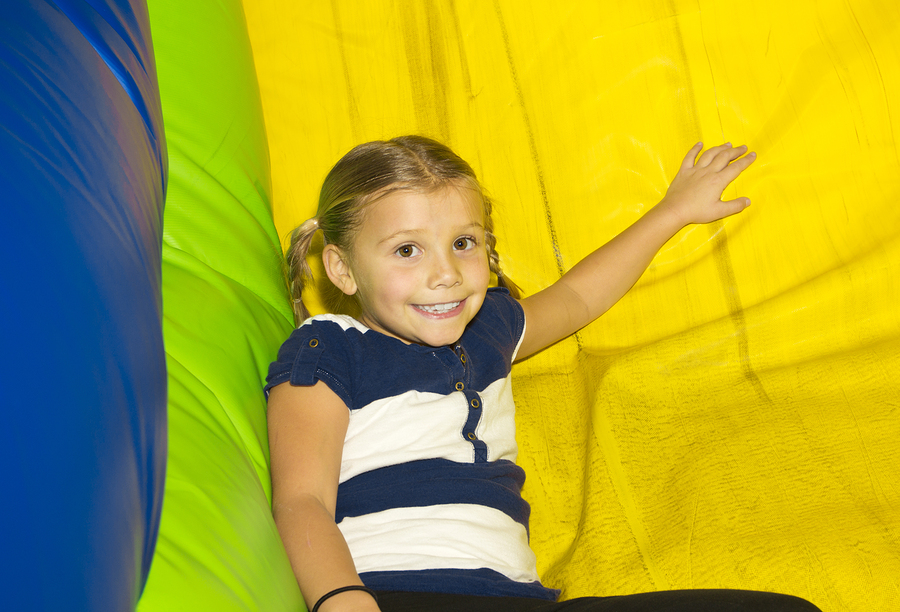 No registration is required and everyone is welcome, but parents must sign a waiver before kids can go into the Fun Zone. It's at 2531 Blankenbaker Parkway in Jeffersontown, which is a great neighborhood for kids and for parents to have fun. If you've got to spend a few hours staying busy somewhere, it's hard to find a better neighborhood to pick.
Jump for Joy in Jeffersontown
The Fun Zone is a couple blocks away from the indoor trampoline park, and that's just the beginning of the family-friendly attractions you'll find in J-Town. This is one of the biggest neighborhoods in Louisville, and that's why it has so much stuff. You can find everything here, from gyms to shopping to nightlife to restaurants to real parks with grass. J-Town has its own mayor and city council, because it operates like its own small town.
Jeffersontown has several big commercial areas and retail areas where people work and shop, but J-Town's real charm is in the subdivisions where people live. Homes in Jeffersontown sit on big lawns in front of tree-lined streets. There are many large family homes here with extra bedrooms and bathrooms, the spaces that are often the most important for any family. A mix of contemporary and traditional styles give J-Town homes a unique look. Many of them were custom-built, so you won't find too many that look exactly alike. Find out what you like about J-Town this October, and you may feel a little like you're walking on air while you're here, too.