Let the Kids Play at KaZoing Camp September 26
Posted by Joe Hayden on Thursday, September 22, 2016 at 2:31 PM
By Joe Hayden / September 22, 2016
Comment
If you've got a child who's old enough to walk, then why not walk them right up to KaZoing Camp on September 26? They can run around, dance, work on crafts, play games -- you know, all that stuff they can manage to do in just one day. This day camp lasts a few hours, and that means you get a few hours off.
Take the Kids to Day Camp
KaZoing Camp lasts from 9 am to 2 pm, plenty of time for kids to wear themselves out with crafts, games, music activities, time in the playroom and jump time. Yes, here kids get a dedicated jump time -- and of course, they love it. Any child that can walk is welcome. Bring a sibling or friend along, and get $5 off admission for each extra kid. The price for day camp is $30, and parents are asked to send lunch along with their kids.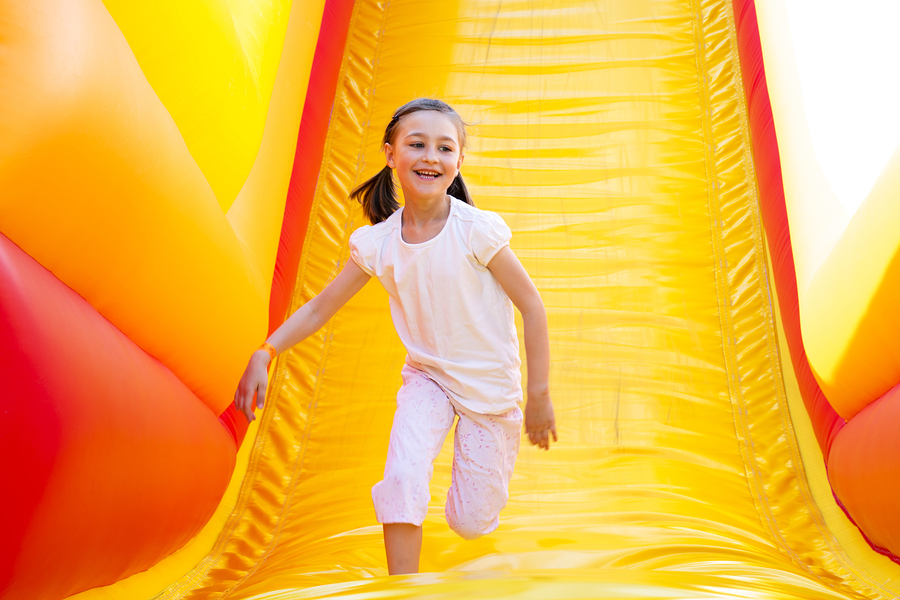 They'll be busy at KaZoing at 3600 Chamberlain Lane, monitored by a professional staff and enjoying their own jump time (among other stuff). That leaves you free to explore the rest of the area, and do whatever it is you can't normally do when you're with the kids all day.
Have a Day Off in Anchorage
Just a short distance away from KaZoing, you'll find the famous Anchorage neighborhood. This neighborhood has a little bit of everything, and that means famous residents. Anchorage is home to a major businessman, a popular recording artist and even a silent film star from Hollywood's classic days. And they're not even the best attractions in the neighborhood. Some of the best features of Anchorage include the gorgeous golf course, the amazing historic district and the adorable town center filled with various shops and stops you'll want to see.
But you may be too busy gawking at the home to visit these attractions. Anchorage is a collection of shady winding streets and tall trees that keep the whole community cool. Between the trees, you'll see the real highlight of Anchorage: luxury and high-end homes. The custom-built homes represent all types of different architecture and stunning design elements both inside and out. You'll see plenty of big lawns, brick walkways, huge windows and incredible features that will make you want to stop and stare. That happens all the time here.
After you spend some of your time here, you're going to want to find a way to make your home here, too.