Let Your Teen Play with Clay at the Metro Arts Center October 2
Posted by Joe Hayden on Sunday, October 1, 2017 at 2:45 PM
By Joe Hayden / October 1, 2017
Comment
Teens need creative expression and artistic outlets. Or at least, that might be one way to explain the way they dress and talk. Instead of letting them paint their room black, because they're going to ask, let them express their creativity in a fun, structured way this October at the Teen Clay event at the Metro Arts Center. They get to work with clay and create pottery, and you get an hour's break while they express themselves.
Teen Clay Day
The Metro Arts Center is hosting Teen Clay, an event for all children aged 13 to 18. Creative expression is important to these ages, and spending some quiet time working with clay is a great way to explore imagination and art. Teens find all sorts of ways to express themselves. Give them a structured, social option at the Arts Center this October.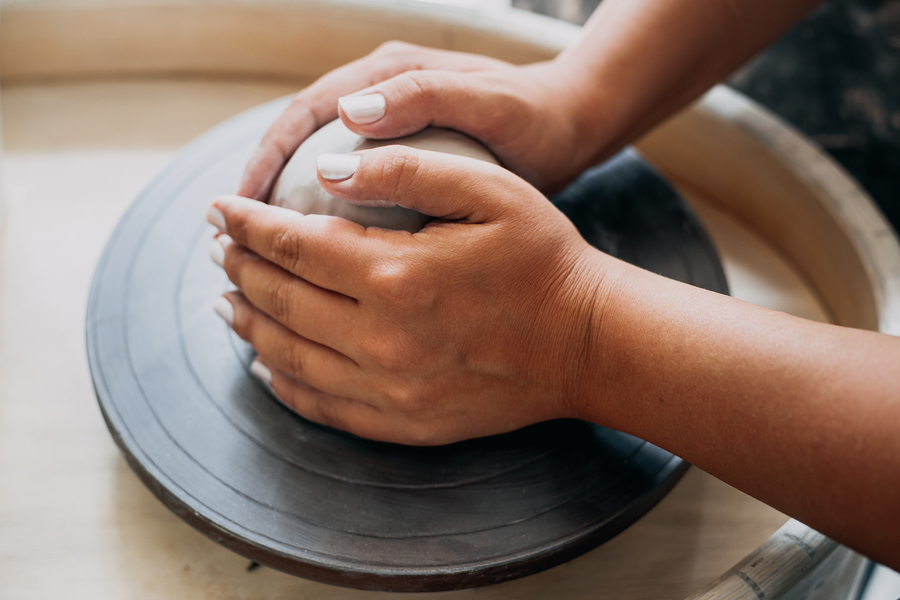 They'll meet other teens and receive instruction from a pottery and art pro. Teens will get the chance to learn some basic techniques and make their own pottery from 6 to 7 pm. The Metro Arts Center is at 8360 Dixie Highway in Pleasure Ridge Park.
Explore the Haunting Beauty of PRP
From the Metro Arts Center, you'll be able to see two of the favorite attractions in PRP, the local nickname for the Pleasure Ridge Park neighborhood. The beautiful Bobby Nichols Golf Course is right down the road from the Center, and right next to it you'll see Louisville's world-famous haunted house: the Waverly Sanatorium.
This old building is especially active in the fall during the Halloween season, and its interesting history has drawn the eyes of the world in the past. Many television crews have come to film the building and look for ghosts, though you probably won't find any when you see this neighborhood in October.
PRP does have a lot of history, but it's hardly haunted. Today, this neighborhood is a neat, pretty suburb of the city, packed with schools and family homes. PRP has its own fire department, parks and family-friendly attractions. Homes of all sizes and ages can be found among the tree-lined streets here, charming brick, stone and siding houses that stretch out on big lawns. You'll find lots of sidewalks and cul-de-sacs in PRP, many enclosed subdivisions and houses in all styles. Bungalows, ranch houses and two-stories are all over PRP.
There are so many beautiful homes here, you won't be able to visit PRP without finding a few that you want to live in. Test it for yourself this October, and go see Pleasure Ridge Park.