Listen to Storytime at Pottery Barn November 1
Posted by Joe Hayden on Saturday, October 29, 2016 at 9:21 PM
By Joe Hayden / October 29, 2016
Comment
Go to storytime at Pottery Barn, and both you and the kids can get what you want. They'll be entertained by an engaging storyteller, so maybe they'll be good while you take some time to shop at Pottery Barn!
Stories and Pottery
Storytime at Pottery Barn lasts from 11 am to noon, and there's always a special story theme. The kids will gather around and get comfortable while a storyteller reads to them. The stories are age-appropriate and interesting, to get those little minds working and imagining and thinking. And best of all, you'll be at Pottery Barn. When storytime is over, you can take some time to browse around the store.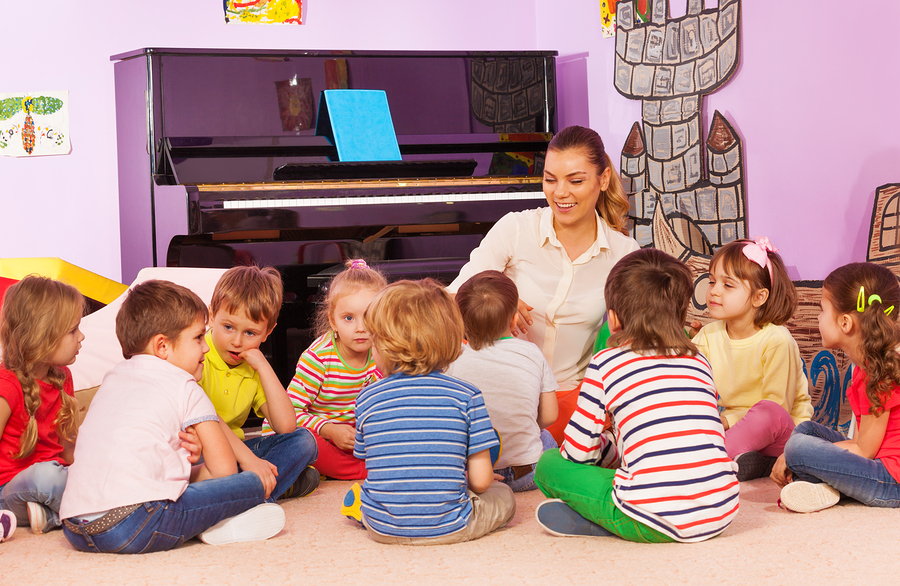 This Pottery Barn happens to be in the Oxmoor Mall, so you can find lots of stuff to browse while you're here. You could stay busy at this mall all day, but don't. Oxmoor Mall is right next to the beautiful Hurstbourne neighborhood. Take some time to take a good look at it before you leave the area, and you may find yourself making the choice to make a whole new life here.
Write Your Own Adventure in Hurstbourne
The Hurstbourne neighborhood is literally right next to the mall, a sprawling community that surrounds the Hurstbourne Country Club. The Oxmoor Country Club is right across from the neighborhood, too, so people who live here have no shortage of things to do in the way of recreation. Shelbyville Road and Hurstbourne Parkway help form the boundaries of the neighborhood, and these two busy roads can always be counted upon to provide places to shop, eat and spend time.
But within the neighborhood itself, you'll find that the streets are much quieter. Hurstbourne is designed with many winding streets that end in cul-de-sacs. This keeps lots of traffic from roaring around the neighborhood all day, creating a quiet, peaceful place for children to play and people to walk their dogs. You'll see lots of that when you go exploring in Hurstbourne. You'll see lots of big, gorgeous family homes here to explain why so many people want to move into this neighborhood -- as if the location wasn't already enticing enough.
Many homes in Hurstbourne are styled with traditional architecture in large, high-end designs. Even better, they often sit on huge, green lots covered with landscaping and little details that families want. Big lawns, big houses, big features -- you can find everything you need to build your dreams in Hurstbourne. So maybe after you leave storytime, you'll find all sorts of great things to shop for in this part of Louisville.