Living in Downtown Louisville, Kentucky
Posted by Joe Hayden on Wednesday, December 14, 2011 at 3:27 PM
By Joe Hayden / December 14, 2011
Comment
Downtown Louisville, Kentucky is rapidly growing and becoming a hot spot for those looking to live, work, and play all in the same neighborhood. The many luxurious lofts and condos located downtown offer some of the best views of the city and the Ohio River, plus they offer great opportunities to live in Downtown Louisville.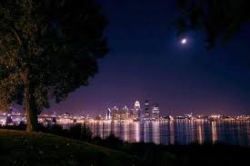 Many first time home buyers and empty-nesters have taken notice of the affordable, urban properties in recent years. Downtown residents can enjoy tons of restaurant and shopping options, walking to Louisville's best entertainment events, and the luxury of being close to work - many residents are a short walk, bike ride, or bus ride to their offices. There is a downtown home to fit your particular style and price!
Waterfront Park Place is a luxurious high rise nestled between Waterfront Park and Slugger Field. The complex offers a 24-hour concierge service, private balconies, custom designs, and an exterior constructed with over 75% glass. Residents can enjoy a private pool with a balcony and a fitness facility, along with exquisite views of Louisville and the river. Prices range from $350,000 to over $3,000,000.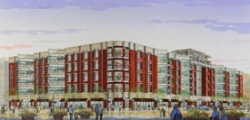 The Fleur-de-Lis Condominiums on Main Street have 82 units on 5 floors, with 15 different floor plans available. Each unit has a private balcony with street or courtyard views, 10-foot ceilings, open floor plans, high-end kitchens with granite countertops, and fireplaces in selected units. Fleur-de-Lis condos are priced between $240,000 and $540,000.
Preston Pointe offers 4 two-bedroom condos and appeals to the most extravagant and luxurious buyer. Priced between $700,000 and $1,500,000, these condos are steps from Slugger Field and Waterfront Park. Housed in one of Louisville's most recognized buildings, extreme height is achieved by an arching roofline, coming to a point on one corner of the building. Every inch of these condos are designed with the utmost detail - custom walls, floors, cabinetry, stainless steel or granite countertops, fireplaces, and the best views of the downtown skyline and Ohio River.
Built from the framework and restoration of the historical Rosenbaum building, the Mercantile Gallery Lofts offers 42 condominium units with open floor plans, high ceilings, and lovely views. These luxurious lofts offer exposed brick and wooden beams, fabulous kitchens with granite countertops, and bathrooms with marble top vanities and walk-in showers. Common areas include a fitness center, a library room, and a billiards area with televisions. Prices start at $159,000 to almost $800,000.
Downtown Louisville Activities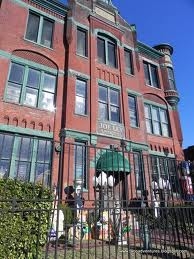 There are so many quaint shops, galleries, and activities for downtown residents to enjoy, just footsteps from the many condominiums and lofts. Beautiful, one-of-a-kind pieces from Scout, Red Tree Furniture, or Joe Ley Antiques would offer a great addition to the urban spaces. Many local restaurants have moved into the downtown area, including Toast on Market, The Garage Bar, and The White Oak Restaurant.
Downtown residents can easily walk or bike to the most exciting Louisville events at the new KFC Yum! Center or take in a game at Slugger Field, and parking will no longer be an issue on those First Friday Trolley Hops.
Add some urban spice to your life - consider a move to downtown Louisville, where Southern charm and big city life combine! No matter your price range, the many downtown properties are sure to make anyone feel exclusive and luxurious. To learn more about living downtown, please visit Louisville Real Estate.