Locust Grove Celebrates 18th Century Thunder April 12th - 13th
Posted by Joe Hayden on Wednesday, April 9, 2014 at 9:30 PM
By Joe Hayden / April 9, 2014
Comment
As Louisville kicks off the Derby Festival with Thunder Over Louisville, Locust Grove will be going back 200 years and celebrating 18th Century Thunder at 561 Blankenbaker Lane. The action will take place on Saturday, April 12 from 10:00 a.m. until 4:30 p.m. and Sunday, April 13th from 1:00 p.m. until 4:30 p.m. Admission to the grounds is free and tours of the beautifully renovated 1790s-era home are available during the event. Touring admission is $6 per adult, $3 per child ages 6 to 12 and free for kids ages 5 and under. Concessions will be available, but visitors are welcome to bring a picnic lunch.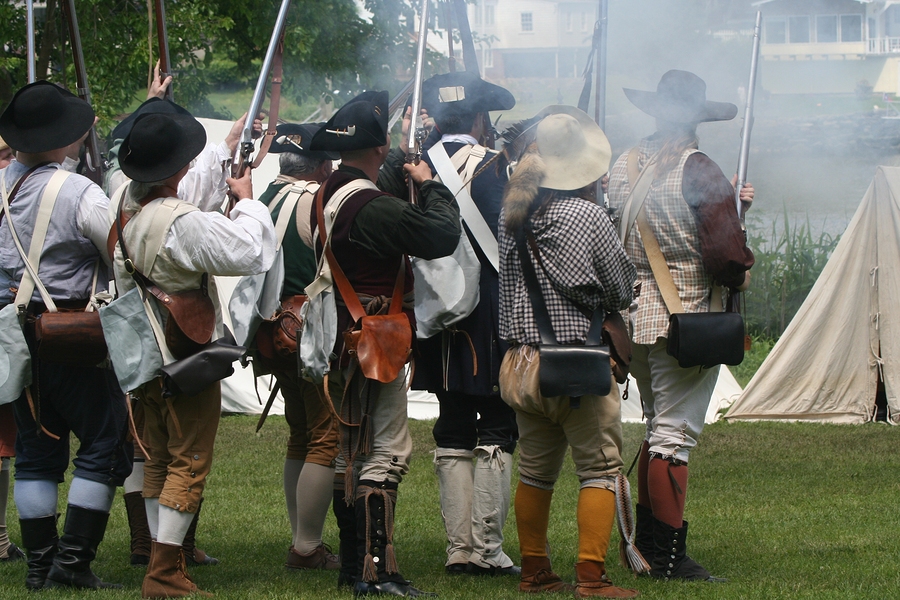 The grounds of Locust Grove will seemingly travel back in time, allowing visitors to see George Rogers Clark's troops as they lived and trained during the Revolutionary War battle for independence. This event is not for the faint of heart as there will be musket fire, battalion drills and cannon fire. The day will start with a military parade and the air will be filled with the battle music of the fife and the drum. The festivities will end with a memorial service for George Rogers Clark.
See and feel the power of musket thunder with 18th Century Thunder at Locust Grove! The battle lines are drawn and visitors can see the action starting at 10:00 a.m. this Saturday 1:00 p.m. this Sunday. All visitors get free access to the grounds and house tours are available for a small fee. Don't miss this exciting event filled with period history and interesting action.
To learn about other fun things to do in the Louisville area, please visit www.JoeHaydenRealtor.com.