Locust Grove Gardener's Fair May 10th - May 12th
Posted by Joe Hayden on Wednesday, May 8, 2013 at 10:12 PM
By Joe Hayden / May 8, 2013
Comment
Spring is here and so is the annual Locust Grove Gardener's Fair at the historical Locust Grove Plantation. This event starts on Friday, May 10th and continues through Sunday, May 12th. The hours will be from 10:00 a.m. until 5:00 p.m. Friday, Saturday and Sunday. General admittance is $6.00 per adult and $3.00 per child ages 6 through 12, with children under 6 admitted free. The fee will cover a tour of Locust Grove and entry to the spring sale.

Locust Grove visitors will see and have an opportunity to purchase a variety of plants, flowers and herbs. There will also be gardening tools, accessories, lawn sculptures, yard furniture and other unique gardening items. There will be handmade quilts, antiques, other hand-crafted items available including gift certificates at a private auction during the Gardener's Fair.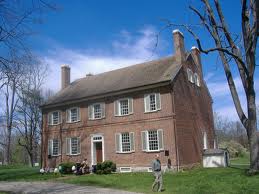 The Locust Grove Gardener's Fair and Auction is a fundraiser that helps maintain the beauty of the Locust Grove Plantation. Those attending the fundraiser on Sunday, May 12th may also want to participate in the Mother's Day Brunch at 10:00 a.m., Noon and 2:00 p.m. for a cost of $27.50. Locust Grove provides a great way to treat mom to a special brunch and beautiful flowers.
To learn about other fun things to do in the area, please visit our Louisville Homes website.