Look Down to See the Artistic Coalhole Covers This May
Posted by Joe Hayden on Saturday, May 2, 2020 at 9:02 AM
By Joe Hayden / May 2, 2020
Comment
Louisville is packed with historic homes, century-old architecture and unique little spots. But there's one fascinating feature in the city that most people never notice, because it's under their feet! It's a little-known fact that there's an area of Louisville where you can find historic, Artistic Coalhole Covers. Made in iron, these are extravagant, intricate designs and interesting little pieces of the past. Take a little walk this May and get a look at them.
The Artistic Coalhole Covers
Go to the West Main Street Historic District in downtown Louisville and you'll see all sorts of gorgeous ornamental iron. Keep an eye out for it and you'll begin to notice it everywhere. But while you're at it, don't forget to look down. This is where you'll find decorative coal covers that used to be everywhere in this part of town. They covered the coal chutes that delivered coal directly to the homes that once stood here.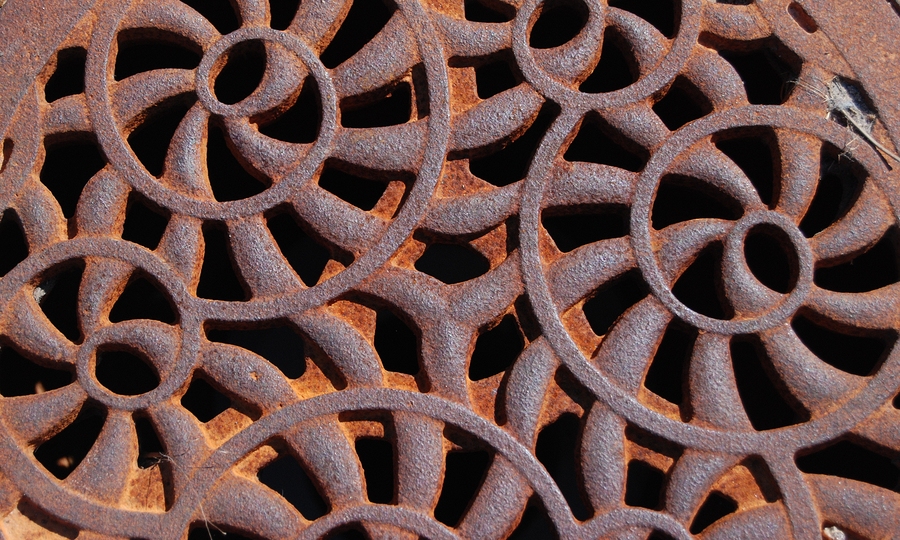 Some of the coalhole covers still present in the West Main Street Historic District date to 1855. Take a walk around this area and look down. Otherwise, you'll miss them! You'll start to find these artistic coalhole covers at 730 W. Main Street, close to the river. Downtown Louisville is full of cool history and places to see historic art, but this is a neighborhood made for modern living.
Look Around at Life in Downtown Louisville
The downtown area is known for its many restaurants, museums, places to shop and other attractions. But lots of people live downtown, too. There are many incredible buildings full of beautiful condos here, luxurious places with big windows and incredible views. The condos downtown are highly modern and full of high-end details like hardwood floors, recessed lighting, breathtaking architectural details, granite counters, stainless steel, well, you name it! These condos are made for comfort, luxury and good looks.
Living downtown puts you close to the waterfront and in the thick of some of the city's best cuisine, shopping and culture. So while you're looking at the history in the city, think about the modern housing options you can get here, too.