Louisville Gig Guide: The Best Live Music Venues in Town
Posted by Joe Hayden on Friday, January 24, 2014 at 9:43 PM
By Joe Hayden / January 24, 2014
Comment
It's so disappointing to end up in a bar only to find that the music is limited to DJs spinning top 40 hits. With its rich history of hosting blues and rock legends, Louisville has so much more to offer with its live music scene. If being part of the action is what you crave, then take a tour through these fantastic Louisville nightspots that offer the excitement of live bands, all year round.
Rising Like a Phoenix
You'll know the Phoenix Hill Tavern is open when you see the vintage taxicab parked out front. The grand old lady of Louisville nightclubs, the Phoenix Hill Tavern is beloved for its Roof Garden and ever-changing roster of live bands. The venue hosts five different bars, each one offering its own musical flavor. From cover bands to local up-and-comers, the Phoenix Hill Tavern offers a great variety of music. This diversity shows through in its clientele, too; regulars are friendly and the wide array of options makes the bar a multi-generation hangout for hipsters of all ages.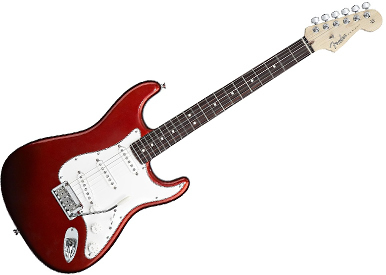 Step Out to a Palace
Readers of LEO Weekly, Louisville's alternative weekly paper, voted the Louisville Palace the best live music venue in their 2012 readers choice awards. With its classic marquee and baroque facade, the Palace is an elegant place to catch some of the best touring acts in the country. Tom Waits, Nick Cave, Allison Kraus, and Leonard Cohen have all graced its velvet-curtained stage. The vaulted ceiling is festooned with carvings and sculptures of famous historical figures. Real-life celebrities have been spotted attending gigs and concerts in this hall whose appointments will make you (and the other 2,700 concertgoers that this venue can hold) feel like royalty.
A Prohibition-Era Club Where Anything Goes
Headliners Music Hall is housed in a former bottling factory that ran as an underground club during Prohibition. Don't be fooled by the unassuming brown brick exterior: inside, the hall is grand, with fantastic acoustics and neat decor, including original murals from the 1930s. With rock n' roll, heavy metal, hip hop, and indie acts like Old Crow Medicine Show, Talib Kweli, and Neko Case tripping the boards, its no wonder that the 600-capacity hall is often packed to the rafters.
Bring On the Blues
Blues fans can look forward to the opening of a new live music venue in the historic Wright Taylor building, slated to open in spring of 2014. To be run by Live Nation, the venue promises to attract some of the biggest names in R&B and blues, not to mention the bluegrass for which Kentucky is so rightly famous.
With venues ranging from classic to contemporary, fans of live music in Louisville have quite a few great options. Whether it's a night out to the bar to catch an up-and-coming act, or a packed dance floor raving to a cover band playing pop tunes from the 1980s, the Phoenix Hill Tavern has something for everyone. A more sophisticated and glamorous night out can be had at the Louisville Palace, while Headliners offers audiences a roster of talented performers, in the heart of the hippest part of town. All of these great options are only to be augmented when the new, as yet unnamed Wright Taylor-housed nightclub opens next spring, bringing yet more musicians to Louisville to rock the town.