Louisville Jogging Groups are a Great Way to Exercise
Posted by Joe Hayden on Sunday, April 13, 2014 at 10:16 PM
By Joe Hayden / April 13, 2014
Comment
Sometimes when it comes to running, we all need a bit of extra motivation. It can be difficult to get outside when the couch is calling. A great way to get motivated to meet your running goals is to join a jogging group. No longer will you have to sweat alone! Join in with the pack and take your motivation to the next level with one of these Louisville jogging clubs.
The Derby City Run Club: Social, Fun, and Free
A running club is a great way to get fit, as well as a great way to meet people. If you want to join a casual group that puts a solid amount of emphasis on the social aspect of running, then you'll want to look into the Derby City Run Club. This group meets every Wednesday at 6:30 p.m. at the Sports and Social Club (427 South 4th Street) for a 5k run or walk around Waterfront Park. Runners and walkers of all levels are welcome in this club, so don't worry if you're just getting started or have never run a 5k before. Once the fitness is over, there's more fun to be had as the group heads to a local restaurant for food and drink specials and more good times. This club is all about getting fit, building community, and having fun.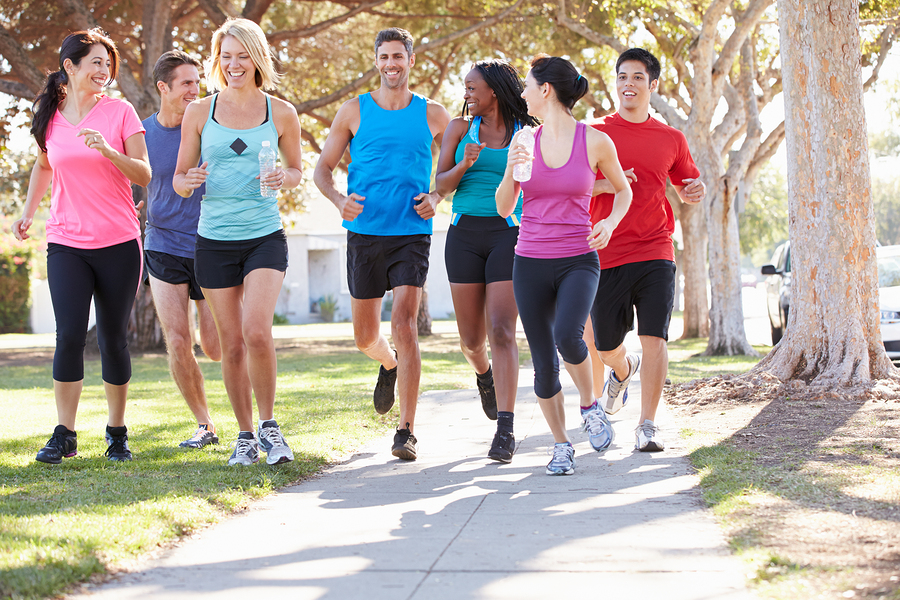 The Iroquois Hill Runners: Helping Runners of All Abilities Achieve Their Goals
For beginners or racers in Louisville, another great running group to look into is the Iroquois Hill Runners. Membership in this club is only $15 per year, and for that price tag members receive a discount on entry fees for sponsored races, as well as a subscription to the club's very own newsletter, The Lookout. This group hosts everything from social events to informal runs to training sessions to races. For more on the Iroquois Hill Runners, you can visit their website at iroquoishillrunners.org.
Race Away With the Cherokee Road Runners
The Cherokee Road Runners is a Louisville running group that hosts a number of races throughout the year, from 3,000 meter dashes to 50k runs. This group is not just for racers, however. Like other local running groups, they also make an effort to cater to runners and walkers of all abilities and skill levels. They hold informal runs every Saturday and Sunday, with different groups running different distances in order to accommodate everyone's needs.
Whether you're walking, jogging, or sprinting, alone, with a friend, with a dog, or with a baby, you'll be able to find a group that suits your needs in Louisville. Joining with other people to achieve a mutual goal is a great way to form connections, so don't be surprised if you make some great new friends from your new running group as well. So next time you feel tired and unmotivated, check out one of these groups and get out there and run.