Louisville Slugger Field - Fulfilling Dreams through the Eyes of a Child
Posted by Joe Hayden on Thursday, July 14, 2011 at 11:18 AM
By Joe Hayden / July 14, 2011
Comment
There's nothing like walking into a stadium for the first time and the Louisville Slugger Field is no exception. The sight of the neatly manicured grass, players on the field and crowd excited to watch the game is quite a sight - I still remember seeing my first game with my dad at Yankee Stadium, and imagine many of you remember your first game as well.
Thing is, you don't need to go to Yankee Stadium or any other major league stadium to have a good time in Louisville, Kentucky. I've been to a number of minor league games as a child and now as an adult with my own children, and they are just as fun. Minor leagues have really stepped up their game in stadium design in recent years, and the Louisville Slugger Field is no exception.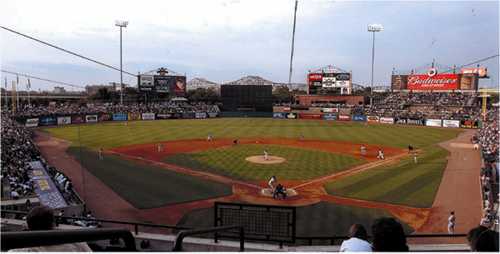 In today's economy it's a great deal as well – basically the equivalent of seeing a movie. And who needs another movie? You can do that from the comfort of your own home thanks to Netflix.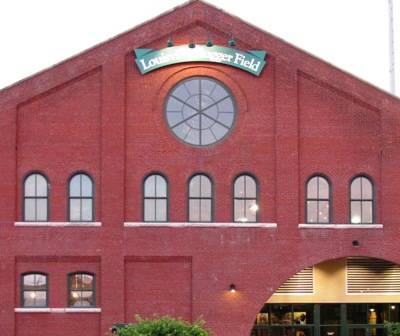 If you haven't been there before and love baseball, you've got to see it. One of my favorite aspects of the stadium is that you can see the field from nearly every vantage point. The Bats, aptly named for the city that produces the classic Louisville Slugger, is the AAA affiliate for the Cincinnati Reds. Being a transplant from New York, being able to drive 10 minutes each way to see a baseball game is almost as much of a delight as watching the game itself! The Bats are also intriguing as you'll often get a glimpse of rookie talent before they are called up to the big leagues.
Slugger Field is really an enjoyable family setting – it's so cool for kids to be able to actually take the field and run the bases! The more I write this, the more I'm reminded that I haven't had a chance to see the Bats play yet this season. Hope to see you there!
To learn more about events in Louisville, Kentucky, please visit Louisville Real Estate.