Louisville Zombie Survival Fun Run
Posted by Joe Hayden on Sunday, April 8, 2012 at 12:01 PM
By Joe Hayden / April 8, 2012
Comment
This Saturday, April 7th will be the first annual Zombie Survival Fun Run at Rugby Field in Cherokee Park. If you and the family are looking for an interesting way to get a little exercise, this can definitely help provide a little motivation. Some of you may have participated in mini marathons in the past, but this is sure to be the most unusual marathon Louisville's ever hosted.
The annual zombie walks have become incredibly well known in cities across the United States, but Louisville is brandishing a brand new type of undead celebration. This event may not be for the faint of heart, but it is sure to get your blood pumping and provide lots of entertainment rather you participate, or simply watch from the sidelines.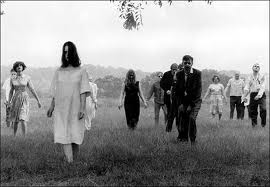 Just imagine, you are at the start, the whistle blows, and suddenly a crowd of zombies stagger out behind the participants… Though these creepy undead stalkers are just local zombie lovers in some very impressive make up and costumes, they look pretty convincing. A little imagination can most assuredly inspire the runners to take flight to avoid becoming a make believe snack.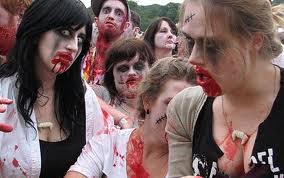 Have no fears, no bodies will be dismantled and no brains will be eaten during the running of this event. A few creative zombie actors might drop a false limb, but no participants will be harmed in reality. This is all about fun, imagination and… survival. Get the kids ready and give them your best 'this is only making believe' pep talk, then head on out to Cherokee Park. Your family might even enjoy dressing up and chasing the runners too. If you want to be a runner, you can always pretend it is a bit of survival training… in case of an actual zombie emergency.
To learn more about fun and exciting events in the area, please visit Homes for Sale in Louisville.